Baseball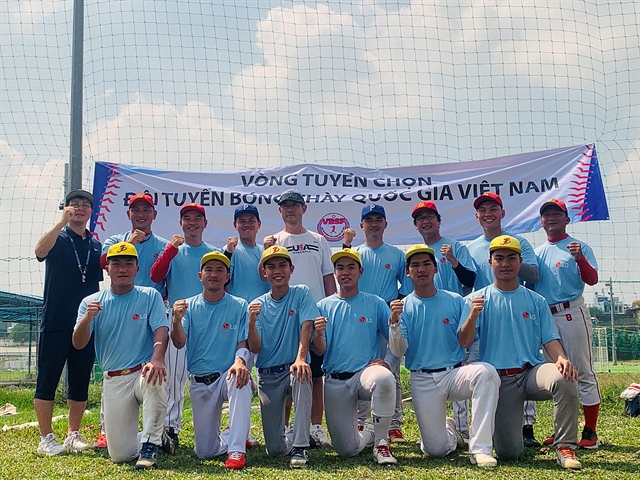 Baseball players take part in a selection round. Coaches will pick the best 18 for the national team participating in the DGB Cup in Laos next month. Photo webthethao.vn
HÀ NỘI - Việt Nam will participate in the DGB Cup, an international baseball tournament from February 21-26 in Laos.
This is the team's first international tournament since the Việt Nam Baseball and Softball Federation was established in April 2021.
The coaching board and South Korean expert Park Hyo Chul will select 18 athletes from 41 candidates who performed well at the National Baseball Clubs Cup in July 2022 in HCM City.
The cup was the first official tournament in the national competition system and featured nearly 170 athletes from eight clubs. In the final, Sài Gòn Storm beat Hanoi Archers A 12-4 to lift the trophy.
The two sides contributed 16 players to the draft list for the national team.
These 41 players will participate in another round of trials before the coaches whittle the number down to the 18 selected to play in the cup. The athletes will then have several weeks to prepare for the Lao event.
In the past, the Việt Nam national baseball team took part in the 26th SEA Games in Indonesia.
Furthermore, U12, U13, and U16 squads with athletes from HCM City and Hà Nội clubs also participated in international tournaments where they achieved strong results. VNS