Chinese chess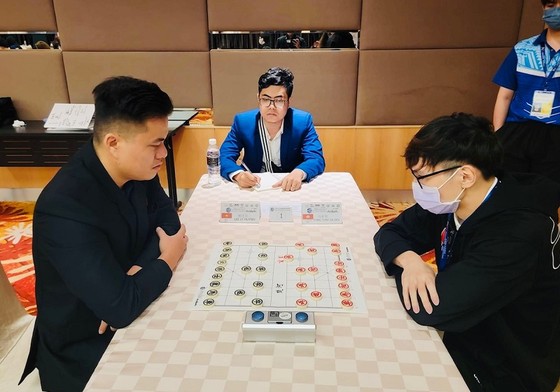 Lại Lý Huynh of Việt Nam wins two gold medals at the World Xiangqi Championship and Forum which closed in Malaysia on October 29. Photo courtesy of PT Trung
HÀ NỘI — Lại Lý Huynh made a double at the World Xiangqi (Chinese chess) Championship and Forum, which closed in Malaysia on Saturday.
Huynh topped the rapid Chinese chess event with 66 male and female competitors in Kuching City, Sarawak.
The Vietnamese master overcame all, including title favourites Wang Tian-yi and và Zuo Wen-jing of China, who secured the individual men's and women's standard event a day earlier.
In the last game, Huynh defeated Tony Fung Ga-zen of Hong Kong to take gold and a bonus of US$5,000 in cash.
Earlier, he was in pair with Nguyễn Thành Bảo and claimed a standard Chinese chess title for a men's team.
After the last game, Bảo finished third to earn an individual bronze medal, while Huynh in fourth.
Their combined result pushed them to first place in the team event, beating powerhouse China. For the first time in history, Việt Nam are top of the world.
After five days of competitions, Việt Nam won five gold medals, which Huynh's rapid title was not counted in the total medal tally because it was a demonstration event in this year's tournament.
The first three golds belonged to Đinh Trần Thanh Lam in the girls' U16 event, Nguyễn Tấn Phát in the boys' U16 class and Nguyễn Trác Hoàng Thy in the girls' U12 category.
The team also secured two silvers and two bronzes at age group events. VNS