WBO champion Nhi ready for challenges, more titles
WBO mini-flyweight champion Nguyễn Thị Thu Nhi is proud to be the first Vietnamese to win a world title, and she says she will fight anyone to keep hold of it.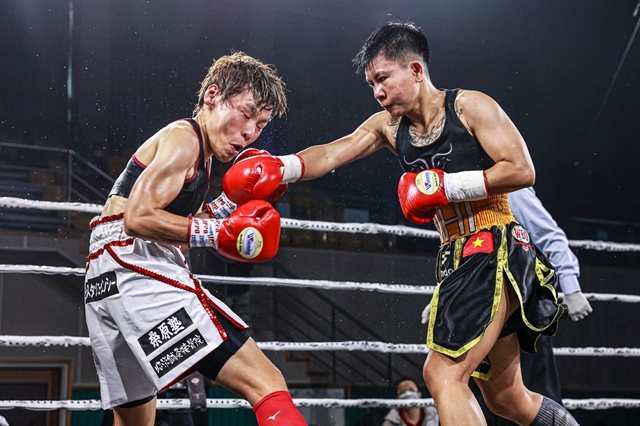 Boxing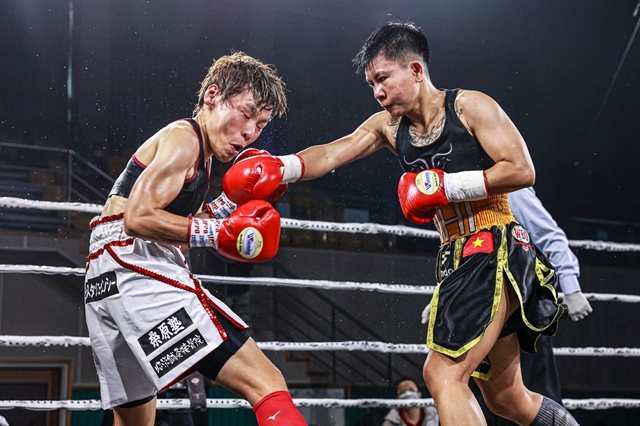 HÀ NỘI — WBO mini-flyweight champion Nguyễn Thị Thu Nhi is proud to be the first Vietnamese to win a world title, and she says she will fight anyone to keep hold of it.
Nhi became the World Boxing Organisation winner on Saturday after dethroning world No 1 Etsuko Tada of Japan in a World Title Match event at Wadong Gymnasium in Ansan City, South Korea.
After 10 thrilling rounds, Nhi was announced winner and new champion of the category with a unanimous decision. Scores were 96-94 across the board.
Nhi, who celebrated her 25th birthday last Friday, is the eighth titleholder in the WBO at that category.
"Winning world title is amazing. But it is pretty regrettable that the match was not organised in Việt Nam. If it was, it would have been a huge event," said Nhi.
Nhi was expected to be the host athlete when the World Title Match was planned in Việt Nam's central province of Quảng Ngãi this February but cancelled because of the COVID-19 pandemic.
"But it was okay in South Korea, which I also considered my home ground as my promoter, also my foster father, Kim Sang-bum is South Korean."
Nhi was considered the underdog compared to her 40-year-old opponent in both experience and record.
While Tada has recorded 26 matches with 20 wins (seven KOs), three draws and three losses, Nhi has fought just four matches winning them all.
"I was a little nervous prior to the match because Tada is really strong and experienced. However, after two first rounds, I found she was not as scary as I thought. I recognised her weaknesses and did my job better than her, and I won," said Nhi who suffered a cut on her left eye at the ninth round.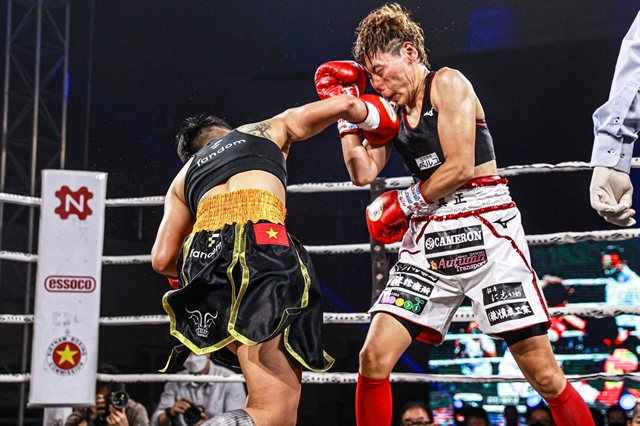 Nhi said she researched Tada and watched her clips every day since the match was planned more than one year ago.
She also improved her punches a lot during two months of intensive training in Uzbekistan which finished several days prior to the Ansan bout.
"In two months in Uzbekistan I improved my speed and accuracy and I learned a lot from other foreign boxers there." she said.
"I filled my pockets with benefits from Uzbekistan which I deserved to get following my hard work," she said.
The world win pushes Nhi one step up in the ranking at No 6 while Tada who held the WBA belt in 2009-13 and IBF belt in 2015-17 drops six places to seven.
The Japanese boxer and her crew decided to send their complaint asking for a cancellation of the bout's result.
"I recognised that she did not agree with the decision but anyway I won. If she wants she can challenge me like I did to her. It is no problem," said Nhi who shouted loud at the cameras "I am from Việt Nam" as she celebrated her victory.
"Yeah, I did not mean to shout at first but when I saw cameras on me, I wanted to let everyone know that I am Vietnamese and Vietnamese boxers can step up to the world podium as well," she said with a smile.
Nhi and her team will remain in South Korea before flying home to Việt Nam shortly and quarantine before getting back to normal training.
"I will rest in South Korea for a short time," she added. "I will have my injury treated and enjoy my moment before going home.
"I will practise hard to be ready for any challenge to protect my belt. There will be many opponents who will want to challenge me. Tada is the most difficult opponent I have boxed but the stronger ones will come soon.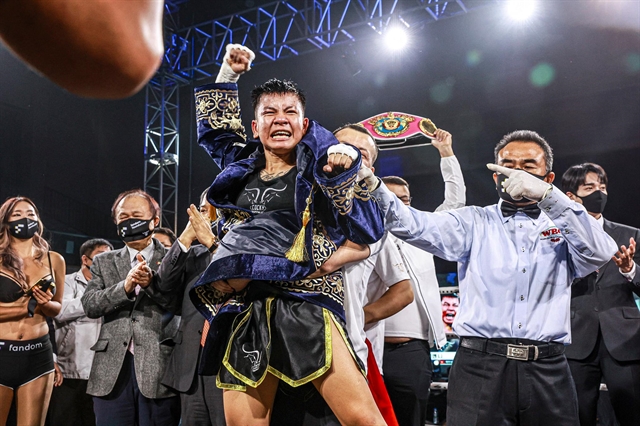 "Then, I will compete to secure titles from other world boxing systems and from other categories that I may take part in the future. I will not stop after the WBO belt but keep going on. I still have many dreams and targets to achieve." VNS
Source: VNN
Maybe You Also Interesting :
» Boxing ace seeks SEA Games glory
» Vietnamese boxer defeats Thai champ with one-punch KO
» Vietnam sports review: scale tips to the positive despite lows