Sports & Entertainment
At a draw held in Hà Nội on Monday, organisers said the tournament, the Đức Giang Chemicals Cup, will have two qualification rounds.

After arriving in Hanoi on Tuesday morning, players of Bundesliga club Borussia Dortmund took a cyclo tour around the city and enjoyed coffee by the railway.
Bundesliga club Borussia Dortmund arrived in Vietnam to the warm welcome of local fans, before playing the national team on Wednesday.
Aka Racing ranked 11th in the second round of laps in Thailand, before beginning the loop in Cambodia last week.
Many foreign runners felt happy with their decision to travel to Vietnam to participate in VnExpress Marathon Hanoi Midnight 2022.
Borussia Dortmund landed in Việt Nam this morning  and received warmly welcome with Vietnamese traditional conical hats at the Nội Bài International Airport.

This is the ninth time the event has been organised and will attract more than 17,000 athletes, coaches, officials, referees, staff, volunteers and others.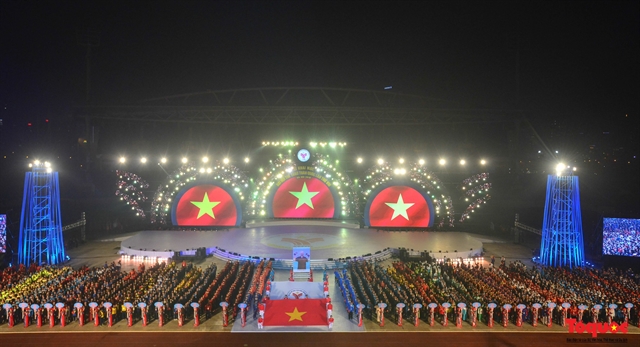 Mohammed Kudus scored twice to help Ghana beat South Korea 3-2 in a World Cup Group H thriller at a rocking Education City Stadium on Monday, keeping the Black Stars in contention for a place in the last 16.
Cameroon's Vincent Aboubakar came off the bench to rescue his side by scoring one superb goal and creating another as they fought back to draw 3-3 with Serbia on Monday, a result that kept both sides' slim chances alive at the World Cup.
Page 4 of 478