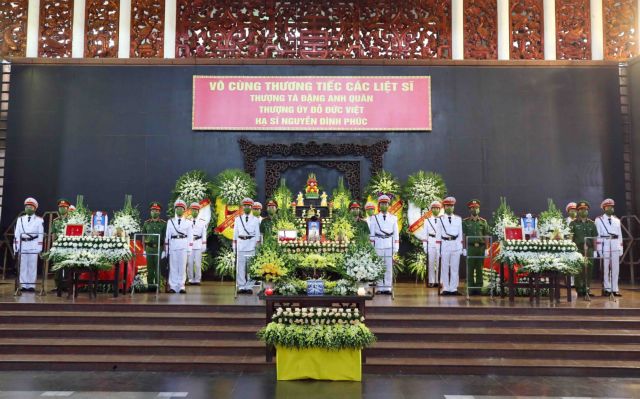 An overview of the funeral. — VNA/VNS Photo Phạm Kiên
HÀ NỘI — Police in Hà Nội on Friday afternoon held a funeral for three firefighters at the National Funeral Home on Trần Thánh Tông Street.
The men died while trying to put out a fire in Cầu Giấy District on Monday.
The funeral was held based on People's Public Security traditions.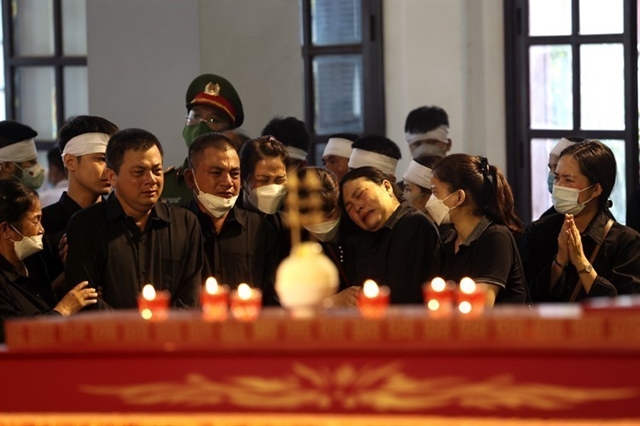 The grieving families. — VNA/VNS Photo
The firefighters were Colonel Đặng Anh Quân, 45, captain of the Firefighting Prevention and Control Police Team under the Cầu Giấy District's Police; Lieutenant Đỗ Đức Việt, 24, member of the team; and Corporal Nguyễn Đình Phúc, 19, member of the team.
An initial investigation of the local police department on Monday evening revealed that after saving eight people from the fire, the three firefighters returned to the burning building to extinguish the fire and search for more victims. Suddenly, the ceiling of the karaoke bar collapsed, killing the three men.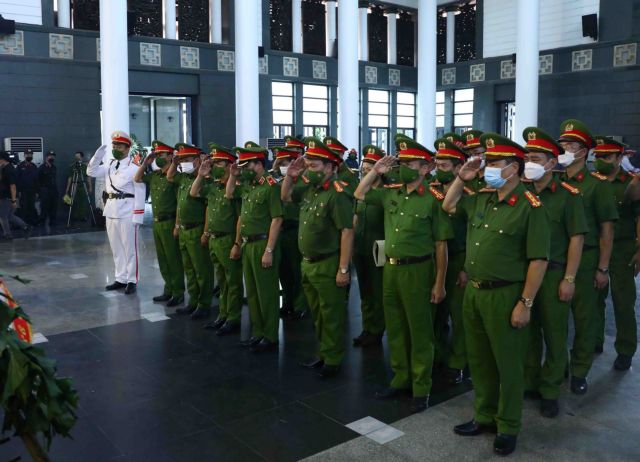 Representatives from the Ministry of Public Security pay tribute to the three men. — VNA/VNS Photo Phạm Kiên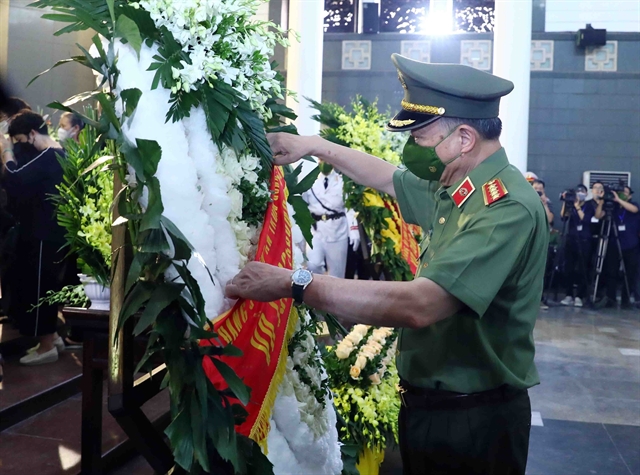 General Tô Lâm, Minister of Public Security, at the funeral. — VNA/VNS Photo Phạm Kiên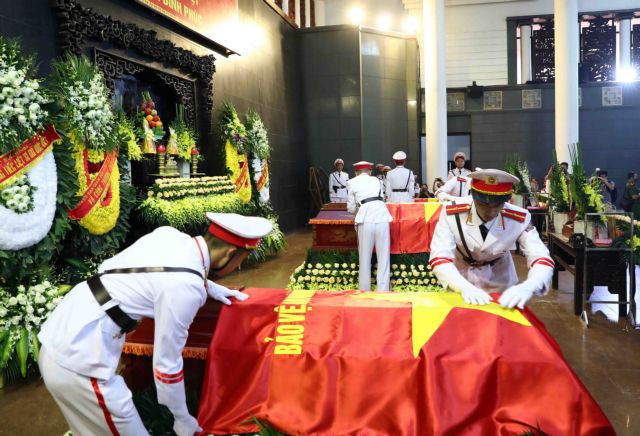 The coffins are covered with the Protecting National Security Flag. — VNA/VNS Photo Phạm Kiên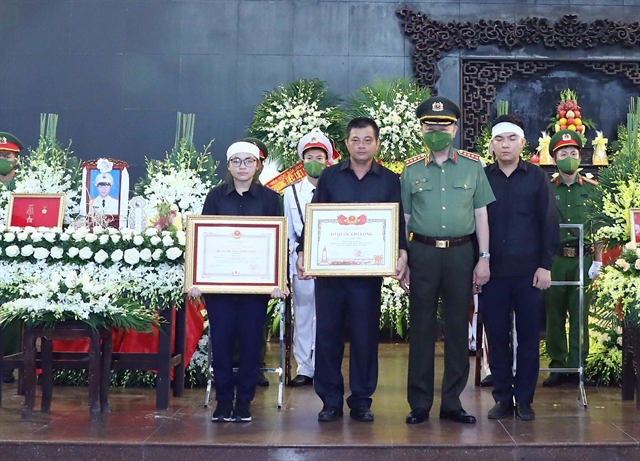 The men's families receive certificates for great services to the nation from Minister of Public Security Tô Lâm (third from left). — VNA/VNS Photo Phạm Kiên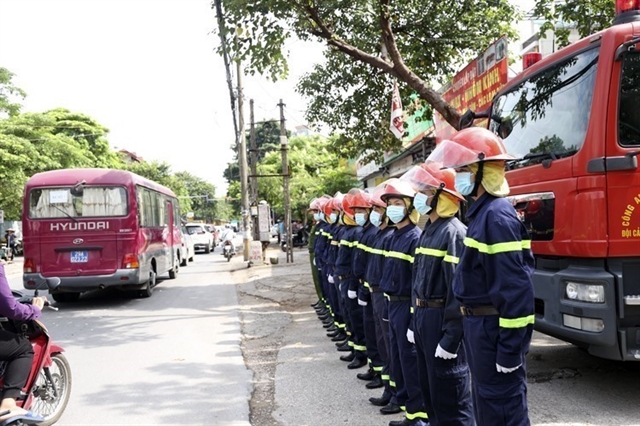 The Cầu Giấy District Firefighting Prevention and Control Police Team queue up to say goodbye. — VNA/VNS Photo Lại Minh Đông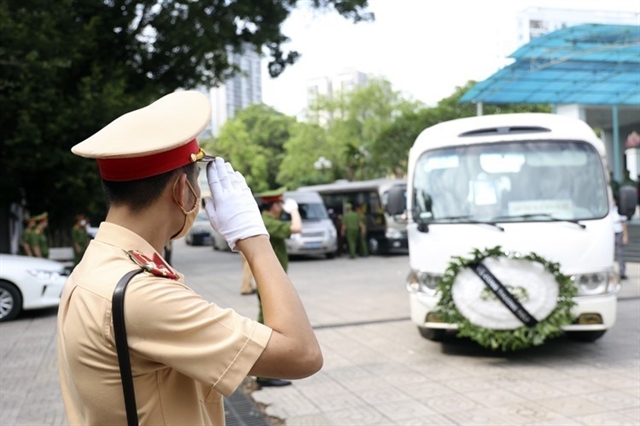 Many conveyed their condolences and were touched by the bravery and sacrifice of the three firefighters. — VNA/VNS Photo Lại Minh Đông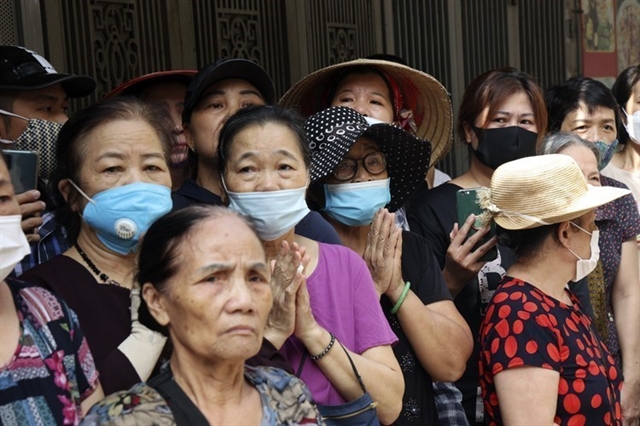 People in the Cầu Giấy District came out to pay their respect to the firefighters who died in the line of duty. — VNA/VNS Photo