Luxembourg and Việt Nam to celebrate 50 years of friendship
Ambassador of Luxembourg to Việt Nam, Jean-Paul Senninger, writes to Việt Nam News on Luxembourg's National Day (June 23)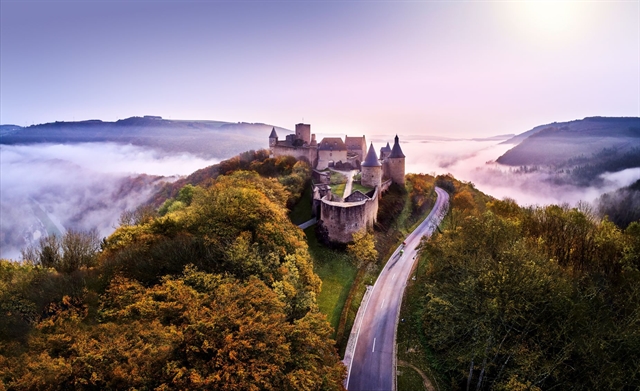 Ambassador of Luxembourg to Việt Nam, Jean-Paul Senninger, writes for Việt Nam News on Luxembourg's National Day (June 23)
In 2023, Việt Nam and Luxembourg will celebrate their 50th anniversary of diplomatic relations. Since then, the world has changed significantly, and so have our countries.
Since the outset, our countries have nurtured excellent bilateral relations, which encompassed significant support to Việt Nam's rural, health and tourism sectors. These building blocks supported Việt Nam's successful SDG agenda and paved the way, in recent years, to close cooperation in the banking and finance sectors, as well as academia and research.
Beyond these sectors, we see tremendous opportunities in digital innovation, start-ups, green energy, circular economy, health tech, automotive and logistics.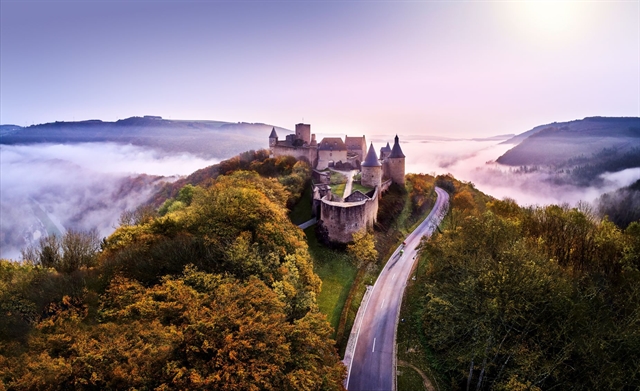 The EU-Việt Nam Free Trade Agreement in 2020 spurred growing interest from our companies in doing business in Việt Nam. Our Parliament has just ratified the Investment Protection Agreement (IPA) between the EU and Việt Nam. Once in force, the IPA will provide new opportunities to investors and increase trade while benefiting jobs and growth on both sides.
Yet, the figures already speak for themselves. Despite the headwinds and the lockdowns across Europe and Asia, bilateral trade in goods and services between Luxembourg and Việt Nam never ground to a halt. On the contrary. Việt Nam has become Luxembourg's main partner in South East Asia for both import and export of goods, while trade in services and financial services has increased significantly along with Foreign Direct Investments, the latter totalling 1.7 billion EUR in 2020, making Luxembourg one of the key European investors in Việt Nam.
The pandemic has derailed global growth, affected trade flows and disrupted global supply chains. However, it has also shed light on the important role of Việt Nam in shaping global value chains.
Several companies from Luxembourg, such as Paul Wurth, Cargolux and B Medical Systems, have successfully operated in Việt Nam for many years. Each contributed to the country's development and strong GDP growth while supporting the government in tackling the pandemic, for instance, by playing a critical role in supply chain and vaccine storage. I am also particularly honoured that we could assist Việt Nam and its people in fighting COVID-19 by donating some 130,000 vaccines through the COVAX facility.
The pandemic has added another layer of stress for many communities already suffering from the devastating consequences of climate change.
Việt Nam ranks among the countries in the world most vulnerable to the impact of climate change. Foreseeing the need for climate mitigation and adaptation, Luxembourg has financially supported and implemented several projects in Việt Nam since 2010, and we will intensify this cooperation in the coming years.
As my country commends Việt Nam's ambitious target to achieve zero net emissions by 2050, mobilising considerable amounts of climate finance will be key in supporting this agenda and developing green capital markets. Having placed climate change front and centre in our national strategies, Luxembourg has partnered with the Global Green Growth Initiative to support Việt Nam in capitalising on the tremendous potential of green bonds.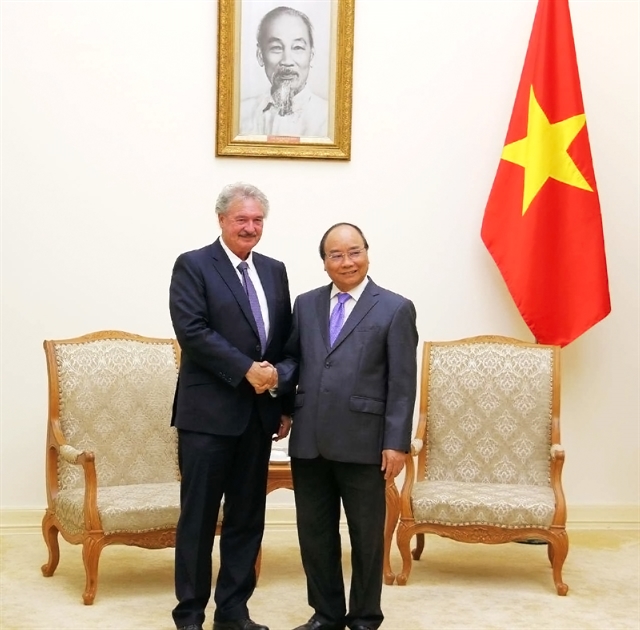 National Day celebrations are also about freedom and national identity. Therefore, our thoughts and solidarity on this occasion are with the people who fight oppression, fight for their freedom, and all too often die defending their identity and sovereignty. The least we can do is applaud their courage and, more importantly, support their fight with all the means at our disposal, be it in Myanmar, Ukraine, or elsewhere. Russia's attack on Ukraine has far-reaching consequences in various areas: a humanitarian crisis, a refugee crisis, and a food and energy crisis while also undermining the global security architecture.
The Russia-Ukraine war is a tipping point for the international order and the globalised economy as we know them. Its immediate effects are already felt far beyond the borders of Europe– so will be the political, social and economic implications in the medium- to long term.
Luxembourg, the European Union, and so many others will not remain silent. Might does not make right.
To close, the upcoming 50th anniversary of diplomatic relations between Việt Nam and Luxembourg in 2023 will provide us with ample opportunities to build on the principles we stand for collectively as partners and to foster our bonds of friendship through high-level visits and meetings between our business communities. VNS
Source: VNN