Education reform at high school helps students have proper career orientation
Professor Nguyễn Minh Thuyết, chief editor of the national general education curriculum, talked to Dân Việt online newspaper about the new education programme for 10th graders.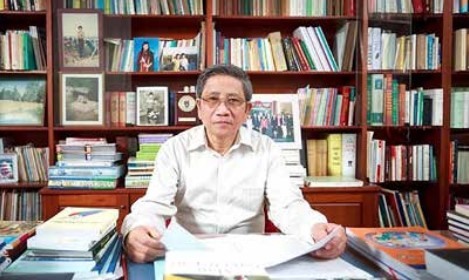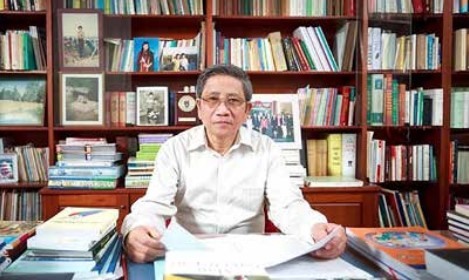 Professor Nguyễn Minh Thuyết, chief editor of the National General Education Curriculum, talked to Dân Việt online newspaper about the new education programme for 10th graders.
How will this new programme for high school students help them choose career-oriented subjects and help Vietnamese education?
Resolution No 88 of the National Assembly and the Decision No 404 of the Prime Minister on general education renovation, consists of two phases: basic education (primary and secondary education) and the vocational education (high school).
A new programme for high schools that students can choose subjects to learn is good for their career orientations and reduce their overloading in learning compulsory subjects.
According to the new general education programme, starting from the school year 2021-2022, the tenth graders in high school will study 12 subjects instead of 13 subjects as at present.
The seven compulsory subjects and education activities for all students are maths, literature, foreign language, physical education, national defence and security education, local educational programme and activities related to career guidance.
In addition to seven compulsory subjects, students can choose five subjects which are designed in three groups corresponding to three career orientations. The first for social science group are history, geography, economics and law; the second for natural sciences, physics, chemistry and biology; technology, informatics, music and fine arts for the third group.
After finishing secondary school, students based on their ability, forte and passion will choose one of the three career guidance when they go to high school to prepare for their future.
So how will the schools organise teaching when there are many subject combinations?
This is really simple. Each student can register to study a group of three subjects that is the best for their career orientation.
For example, students who intend to study law, economics, citizenship education, education, psychology at university level can choose to study the group of literature, history, and economic education and law. The duration of each subject is one lesson per week.
They also choose two more subjects from another group to ensure a comprehensive education. Each subject includes two lessons per week.
For school, they should organise classes as at present.
If the number of students enrolled in a classroom exceeds the specified number of students, students will be transferred to another class according to their second and third options if necessary.
The school can also select students into groups based on their results of each subject at secondary school or their scores of high school entrance exam.
In addition to the concerns of students and parents, many teachers are also concerned that there may be an unequal choice between subjects. Many teachers may be overloaded or unemployed. What's are your thoughts on this?
The Ministry of Education and Training (MoET) directs the Programme Development Board to consider this issue. There are no changes to the required subjects. For elective subjects, the school needs to organise classes in accordance with the number of teachers and the actual situation of the schools.
The ministry has issued an official document guiding the development of education plans and also implemented training programmes for teachers and educational administrators. Based on the ministry's guidance, the departments of education and training have also issued guidance documents for schools. In fact, there is no confusion or panic in educational institutions.
Do you think the many combinations of subjects can cause difficulties for students as many of them still do not know what they want to do in the future?
Schools will realistically identify combinations of subjects that are suitable for their facilities.
For students, they can change their chosen subjects if the school is unable to meet that desire. The school will reserve the old learning results so that the students can be promoted to the next grade, if eligible.
I hope everyone will agree with this education reform at the high school level so that students do not have to study too many subjects and focus their time on subjects that are suitable for their future careers. — VNS
Source: VNN
Maybe You Also Interesting :
» Special COVID requirements set for high school graduation exam
» Students say farewell to their high school years
» School vice principal disciplined after forcing students to eat trashed food