Hà Nội to boost housing development
Hà Nội is focusing its effort on developing housing projects and new urban areas to meet people's demands and improve their life quality.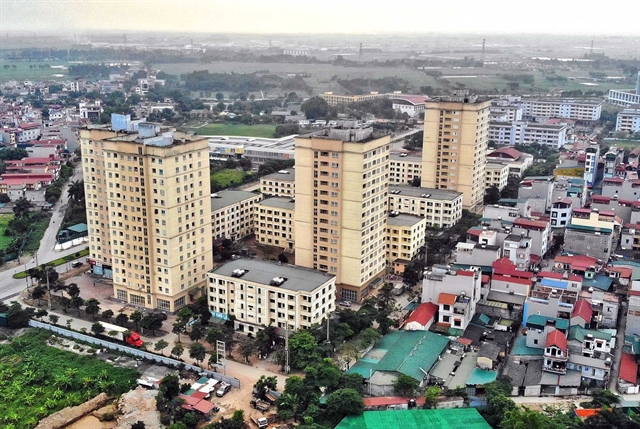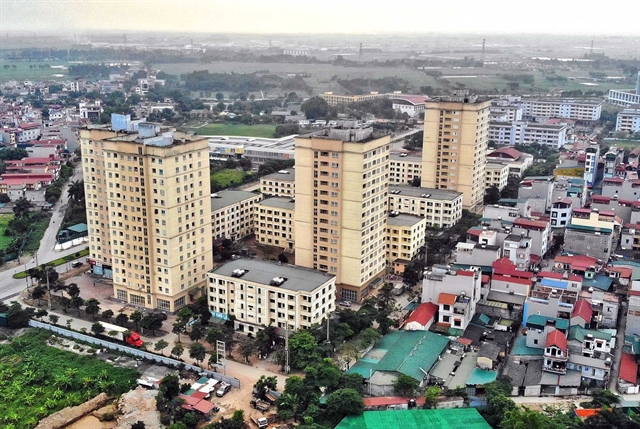 HÀ NỘI — Hà Nội is making every effort to develop housing projects and new urban areas to meet people's demands and improve their quality of life.
Issued by the capital city's Party Committee in March 2021, Programme No 3 specifies 19 targets for Hà Nội's sustainable, smart and green urban development, adapting to climate change while simultaneously carrying out renovation, maintenance, and modernisation of old urban areas.
For the 2021-2025 term, Hà Nội has set a goal to develop 44 million square metres of residential area, with an average floor space reaching 29.5sq.m per person.
Hà Nội People's Committee has also mobilised capital resources for the development of commercial housing projects and renovation of old buildings and resettlements.
The proportion in investment planning for social housing consists of 90 per cent for residential buildings and 10 per cent for stand-alone houses.
Hà Nội People's Committee reports that the capital needed for the 2021-2025 housing development plan will be VNĐ437 trillion (US$19.2 billion). Of this figure, VNĐ5.8 trillion ($255.3 million) will come from the State budget to be used for resettlements, social housing developments, and renovation of old buildings.
In addition, VNĐ550.2 billion ($24.2 million) will be sourced from the city's recurrent expenditure budget, and another VNĐ1.3 billion ($57,230) will come from the city funding for science and technology.
The city will also work with relevant agencies to balance the housing development programme in a way that shifts the focus from the city centre to new development zones, satellite and ecological urban areas, ensuring the goals of drawing residents out of the inner districts.
One of the priorities is to build modern urban areas and residences, which are convenient for new workplaces in industrial zones and high-tech parks.
According to the Hà Nội Department of Construction, the city has completed the targets set in the Prime Minister-approved Hà Nội Housing Development Programme for the 2021-2020 period with a vision to 2030.
As of December 2020, the average housing area in Hà Nội accounted for 26.8sq.m per person, beating the set target for the year (26.3sq.m per person).
Particularly in the 2016-2020 period, Hà Nội had 348 commercial housing development projects completed, with 21.6 million square metres of housing space and 179,399 apartments.
Regarding the resettlement housing projects in the same period, the city also surpassed the goal of 40 projects with 21,422 apartments, of which 19 projects are finished and 21 are in operation.
Hà Nội has also actively called for investment in 83 social housing projects of 6.71 million square metres of floor space in total. To date, 25 projects have been completed and 58 are being deployed.
In addition to the local authorities' efforts to accelerate project implementation, Hà Nội is also looking into adjusting the master plan, aiming to find radical solutions for housing development and life quality improvement for its people. — VNS
Source: VNN
Maybe You Also Interesting :
» Hanoi exhibition welcomes Year of the Tiger with ancient artifacts
» Hanoi Old Quarter glitters red and gold as residents go Tet shopping
» Hanoi hotel offers one of best breakfasts in Asia-Oceania