Việt Nam has COVID-19 vaccine production capacity: expert
Editor Choice
Major General Nguyễn Viết Lượng, Political Commissar of the Vietnam Military Medical University, talks to Vietnam News Agency on controversial proposal of waiving COVID-19 vaccine patents.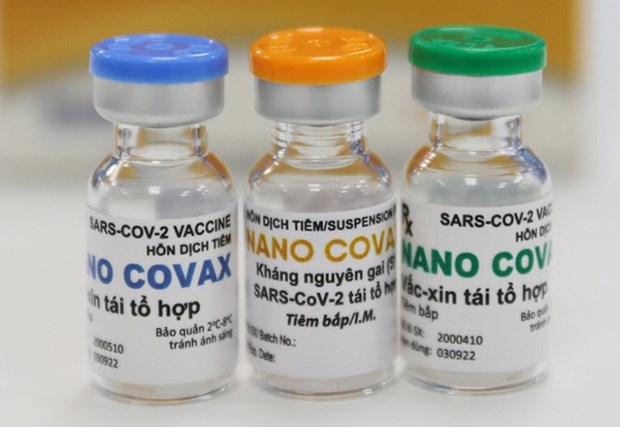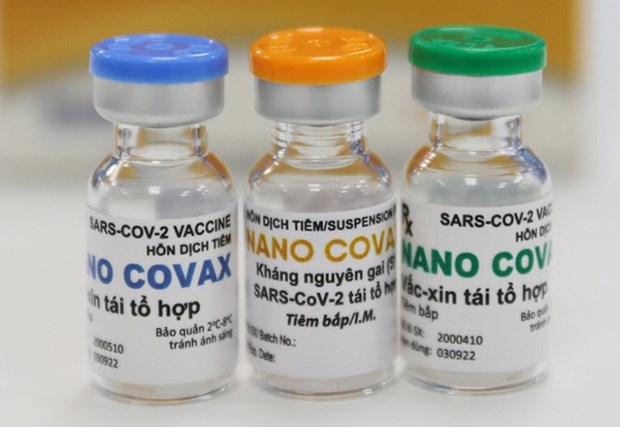 Major General Nguyễn Viết Lượng, Political Commissar of the Vietnam Military Medical University, talks to Vietnam News Agency on the controversial proposal of waiving COVID-19 vaccine patents.
Could you give a general assessment on the world's COVID-19 vaccine production now and capacity of meeting vaccine demand?
As we all know, vaccines are of particular importance as a key weapon to end the "war" against the COVID-19 pandemic. Therefore, since COVID-19 broke out, many countries have embarked on research and testing to produce vaccines. So far, more than 10 vaccines have been put into use in the world, some of which are officially licensed, and some are licensed in an urgent manner.
Countries and territories such as the US, UK, EU, India, China, and Russia have manufactured vaccines in large quantities. Developing countries, including Việt Nam, are also conducting research and testing to progress to vaccine production.
The world has produced a fairly large amount of vaccines, but the current supply cannot meet demand to achieve herd immunity worldwide for 7 billion people.
India and South Africa have proposed waiving COVID-19 vaccine patents, which has been supported by the head of the World Trade Organization (WTO) and China. If the proposal is approved, what benefits will it bring?
The proposal of India and South Africa to remove vaccine copyright is strongly agreed upon by many countries that do not have vaccines or have not been able to produce vaccines. Proponents argue that waiving the patents will help speed up vaccine production, provide the world with a large enough vaccine volume to quickly bring about herd immunity.
However, many experts and many governments as well as representatives of major vaccine manufacturers disagree with such a view for two reasons.
First, vaccine production patents are accompanied with profits. Vaccine manufacturers have invested a lot in research and development of vaccine technology while this is a risky investment. Therefore, the waiver might discourage technology companies and scientists to study drugs or vaccines.
Secondly, to produce a vaccine that meets the strict standards of the World Health Organization (WHO), it is not only a matter of copyright but also depends on infrastructure, technology, human resources and experience. There are not many countries which are capable of producing vaccines, also known as vaccine countries. When the vaccine patents are waived, it is unlikely that the places that receive the copyright will be able to produce the vaccine.
In addition, vaccines are produced from specific materials and biological products, and the source of such materials is also limited. Currently, the US is the main supplier of raw materials for vaccine production. If vaccine copyright is abolished, many countries will actively produce vaccines. Can the supply of raw materials and biological products meet the needs of vaccine production? We must take it into consideration.
Waiving vaccine patents will open up opportunities, especially for countries that have a real capacity for vaccine production. If the current capacity of vaccine manufacturing corporations is overloaded, ceding copyright to other capable production centres is essential to quickly bring to market a large enough amount of vaccines to accelerate progress and soon reach herd immunity target.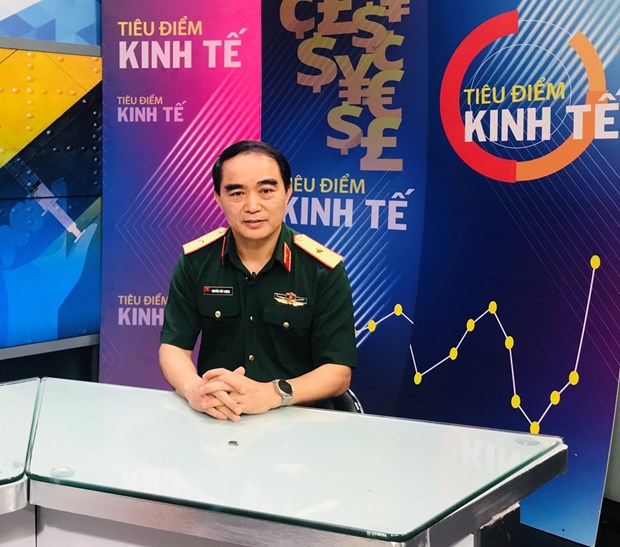 Việt Nam is one of a few countries in the world recognised by WHO as having sufficient capacity in technology, techniques, production, human resources and raw materials to produce vaccines. So what is the opportunity for Việt Nam if the waiver is passed?
Since the COVID-19 pandemic broke out in Việt Nam, the Government, the Ministry of Science and Technology, and the Ministry of Health together with other units have discussed and agreed that there must be domestically-produced vaccines. Four vaccines are under development in Việt Nam, by the Nanogen Pharmaceutical Biotechnology JSC, the Institute of Vaccines and Medical Biologicals, the Vaccine and Biological Production Company No 1, and Polyvac.
Nano Covax vaccine of Nanogen Pharmaceutical Biotechnology JSC has the most potential to be put into the market in the shortest time. Its second phase of human trials has been completed, is the most feasible and will soon be approved for emergency use.
The Vietnam Military Medical University has been assigned by relevant ministries to conduct assessments on the clinical trial phase of NanoCovax. The first phase which aims to assess vaccine safety on volunteers showed good resistance. The second phase continues to study vaccine safety, efficiency and optimal doses.
Currently, we have studied three doses — 25mcg, 50mcg and 75mcg. Phase 1 and phase 2 trials showed that all three doses have similar antibody production and virus neutralisation, so in Phase 3, Nanogen and the Ethics Committee of the Ministry of Health decided to use the lowest dose of 25mcg. The vaccine can still meet antibody requirement while saving raw materials. Currently, the third trial phase has been approved by the Ministry of Health and will start in June.
Regarding vaccine patents, if Việt Nam gets the patents for foreign vaccines that have been licensed for domestic production, the time to bring vaccines to the market will be shorter than the time spent on studying and producing domestic vaccines.
In my opinion, Việt Nam can satisfy COVID-19 vaccine production requirements once it obtains vaccine patents. Domestic vaccine production will be an opportunity for Việt Nam to soon reach herd immunity and even cover exports in the future.
You said unlike production of conventional pharmaceuticals, vaccine production requires a special technological process and production capacity that not all partners can meet. Can you tell us more specifically your personal views on this?
In my view, not every partner can produce vaccines. Vaccine production requires a standard technological line, a qualified environment, especially human resources, experience and a lot of other factors, not just a formula.
Another thing that needs to be considered is materials. We know that vaccine production materials are very specific, not all countries can create them. It depends on a few countries, and some biotech firms. Therefore, even if the technology is licensed, having technology without raw materials will not create a vaccine.
The guarantee of raw materials and biological products is a key issue. Many scientists fear that when the patents are waived, many countries and corporations will think that they can produce a vaccine, so they will step up the purchase of raw materials. This will make materials scarce and capable vaccine manufacturers will face difficulty because of a lack of materials.
For all of these reasons, I think that the abolition of vaccine patents is necessary but we should only focus on selecting partners who are really capable of producing vaccines. This requires WHO as well as countries and corporations that have vaccine patents to conduct a specific assessment to ensure the common interests of humanity.
This is a common fight of the whole world and I think that sharing must be really for the common benefits of the world community, not only of any corporation or country.
Along with the research and development of vaccines against COVID-19, Việt Nam is looking for many sources to be able to purchase or transfer vaccine production technology. So can you tell us more about the solutions that Việt Nam is implementing to meet vaccine demand?
Việt Nam is capable of producing vaccines and is also conducting research, testing, and evaluation of its own vaccines, of which NanoCovax is one of them. The vaccine could soon be licensed for mass use, just as Russia, India and China have done.
As far as I know, Nanogen Company can produce two to three million doses per month, contributing an important part to Việt Nam's vaccine supply. The Government and the Ministry of Health still encourage searching for imported vaccine sources to quickly have a large enough vaccine volume.
If capable enterprises have patents, they will soon start production.
The Government and Ministry of Health's sound vaccine import strategy, which together with patent-based production and local research and production would help Việt Nam reach herd immunity in late 2021 or mid-2022. — VNS
Source: VNN
Maybe You Also Interesting :
» HCMC removes single district restriction on shippers
» Vietnam coronavirus tally in new wave tops 120,000, death toll at 828
» Vietnamese ace swimmer finishes last, exits Tokyo Olympics