Hà Nội strives to tackle environmental pollution at traditional craft villages
Editor Choice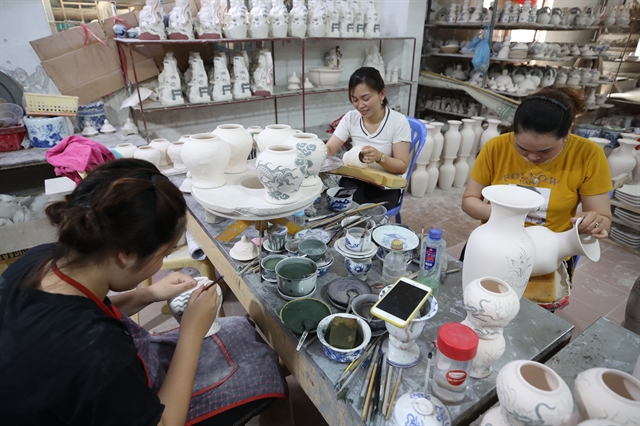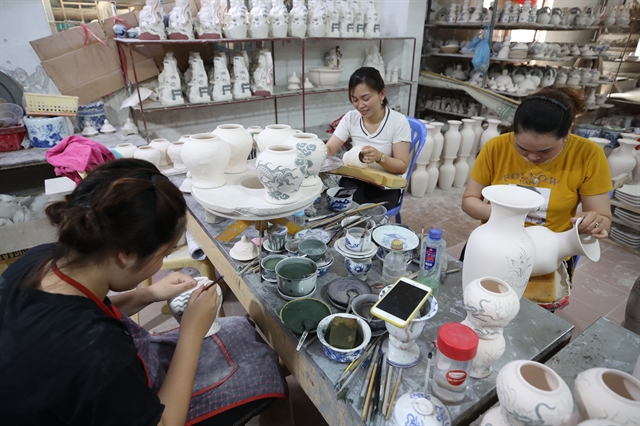 HÀ NỘI — Hà Nội will be focus on tackling environmental pollution at traditional craft villages, which has been a concern for both State agencies and local residents to ensure the sustainable development of traditional craft villages.
Traditional craft villages in Hà Nội have made significant contribution to the economy, bringing jobs with high incomes for labourers.
Figures from the Hà Nội Sub-department of Rural Development show that there are more than 1,350 craft villages in the city. Of that 309 craft villages have been on the list of recognised traditional crafts in an attempt to preserve and develop these crafts.
The craft villages have created jobs for millions of rural workers, especially unemployed, poor and over-aged workers in the localities. Craft village products have been known as beautifully designed and good quality products.
It is estimated that the total turnover of craft villages in the city reaches about VNĐ22 trillion (US$948 million) per year. Of that, many craft villages have high turnover.
Sơn Đồng Traditional Sculpture Village in Sơn Đồng Commune, Hoài Đức District, for example, is estimated to earn VNĐ2.85 trillion per year. Other craft villages such as food processing trade village in Hoài Đức District's Dương Liễu Commune earns VNĐ1.6 trillion ($68.9 million) per year, and farming tool producing village in Phùng Xá Commune in Thạch Thất District earns VNĐ1.2 trillion ($51.7 million) per year.
The average income of labourers in the craft villages is estimated to reach VNĐ5-6 million ($215-258) per person per month.
However, traditional craft villages in the city are small scale and products are made by hands. Most don't take advantage of technological advances in production for sustainable development and higher productivity and competitiveness. As a result, these villages find it hard to access loans with favourable interest.
Especially, environmental pollution has been a concern to both authorized agencies and local residents.
"Only a small amount of wastewater discharged from craft villages is treated at centralized wastewater treatment system on industrial clusters. The majority is discharged directly into the environment," Director of the city's Sub-department of Rural Development Nguyễn Văn Chí said.
Chí said to tackle the environmental pollution in craft villages, some localities have implemented solutions for the problem.
Thạch Thất District is among localities pioneering in building industrial clusters, which locates far away from residential areas.
Currently, there are one industrial zone and nine trade village industrial clusters with an area of ​​more than 187 hectares.
In Hoài Đức District, the district is speeding up the investment in expanding Dương Liễu industrial cluster with the area of about 17 hectares. After the expansion project completes, business households in three communes of Minh Khai, Dương Liễu and Cát Quế will be moved to the industrial cluster.
The district is on the way to complete two wastewater treatment projects in Cát Quế and Yên Sở communes. The projects will be submitted to the city for approval soon.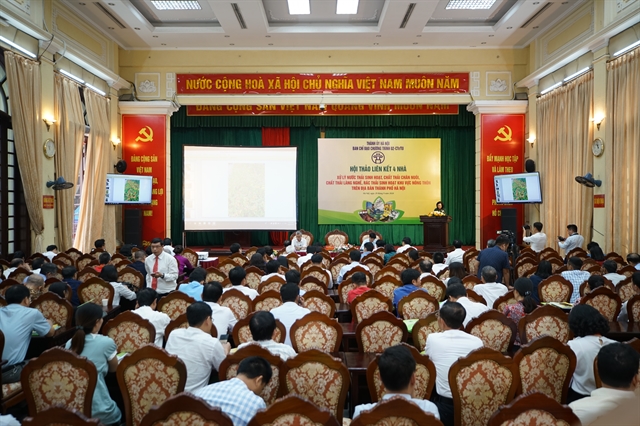 The city's Department of Agriculture and Rural Development director Chu Phú Mỹ said the city has organised a conference to discuss on the city Party Committee programme on developing agriculture, building new rural areas and improving the lives of farmers in the 2016-2020 period.
Representatives of the State agencies, traditional craft businesses, scientists, and farmers have exchanged their ideas on domestic wastewater treatment, livestock waste, craft village waste, domestic waste in rural areas in the city.
The city has come up with many solutions. In the coming time, the city will focus on the environmental impact assessment in seriously-polluted craft villages.
Based on it, the city will give specific solutions to reduce pollution with new technology application. It will also expand the industrial clusters of craft villages and move household businesses into these areas. New technologies will be introduced to treat solid waste and wastewater from craft villages to minimize pollution. — VNS
Source: VNN