Savipharm receives the third class labour medal award and inaugurates high-tech research and development centre
At 8:30 a.m on March 6 2022, Savi Pharmaceutical Joint Stock Company (Savipharm) held a "Ceremony of Awarding the Third Class Labour Medal and Inaugurating High-Tech Research and Development Center and Nationwide Modern Medicine Distribution System" in the Industrial Park of Tan Thuan Export Processing Zone (District 7, Ho Chi Minh City)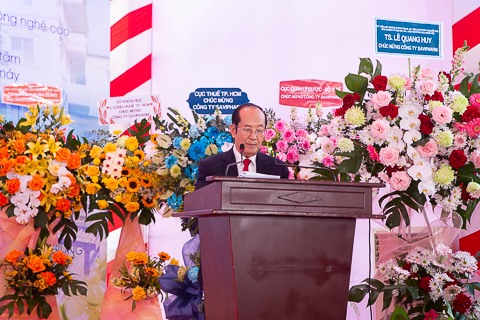 At 8:30 a.m on March 6 2022, Savi Pharmaceutical Joint Stock Company (Savipharm) held a "Ceremony of Awarding the Third Class Labour Medal and Inaugurating High-Tech Research and Development Center and Nationwide Modern Medicine Distribution System" in the Industrial Park of Tan Thuan Export Processing Zone (District 7, Ho Chi Minh City).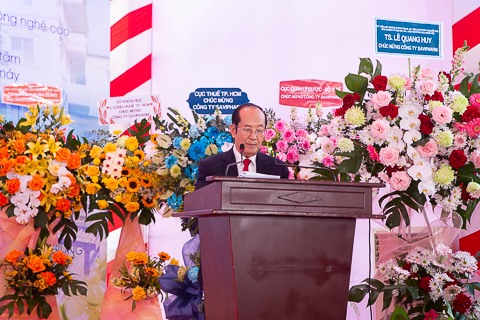 Tran Tuu - Chairman and General Director of Savipharm spoke at the ceremony.
Savi Pharmaceutical Joint Stock Company (Savipharm) was established by Meritorious Doctor and Second-Degree Pharmacist Tran Tuu and has tried to "stay ahead of the game" since 2005.
Since its establishment, the company has gathered resources and equipped the OSD pharmaceutical factory with SCADA synchronous and up-to-date manufacturing lines and devices.
Savipharm is one of the first Vietnamese pharmaceutical companies receiving the Certificate of Science and Technology Company from the Department of Science and Technology for over 230 products and has successfully researched and invented 12 groups of medicines. This has contributed to increasing domestic medicines to nearly 55 per cent of total medicine consumption in the market.
The High-Tech Research and Development Center has been invested and operated by Savipharm with total investment capital of VND 200 billion. All the equipment and technologies are imported from the G7.
In addition to high-tech, epidemic prevention and cancer treatment medicines, Savipharm has developed SAVLOVID for COVID-19 treatment (containing Nirmatrelvir 150 mg/tablet and Ritonavir 100 mg/tablet) and continues completing necessary procedures and conditions to put SAVLOVID into mass manufacturing.
Moreover, Savipharm has studied and developed four types of particular high-quality medicines containing micro-granular ingredients generated by the equipment and technologies of the High-Tech Research and Development Center, such as Savi Dexlan 60 and Cardilol CR 20, Clopirin 75/75 and Tabised 110.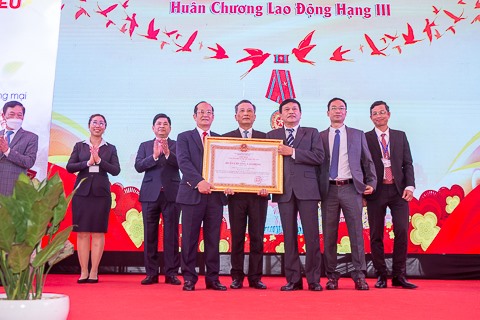 Nationwide Modern Medicine Distribution System: Savipharm has invested in one distribution centre in Ho Chi Minh City; four supply centres for nationwide regions and branches using WMS, DMS, Barcode and TMS software; automatic sorting and routing lines; and temperature-controlled transport vehicles. This system has helped improve the quality and effectiveness of medicine supply throughout the nation and received appreciation from hospitals, local and foreign partners, and pharmacies.
Through 15 years of formation and development and the solidarity and endeavour of all employees, Savipharm has achieved remarkable results in science and technology, investment and development, manufacturing and supply and has become one of the leading pharmaceutical companies in the country.
Source: VNN
Maybe You Also Interesting :
» Party agrees to extends pilot autonomy scheme for HCMC
» Infrastructure development helps Quảng Ninh drive growth in north
» Bidding mechanism for renewable energy