Việt Nam preparing for a greenhouse gas emission reporting system
Based on the revised Environmental Protection Law approved in 2020 and the detailed enforcement regulations, the Vietnamese government is proceeding with the construction of a greenhouse gases (GHG) emission reporting system for business establishments.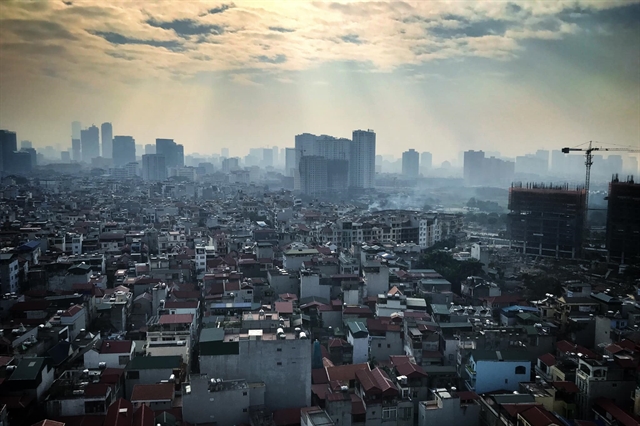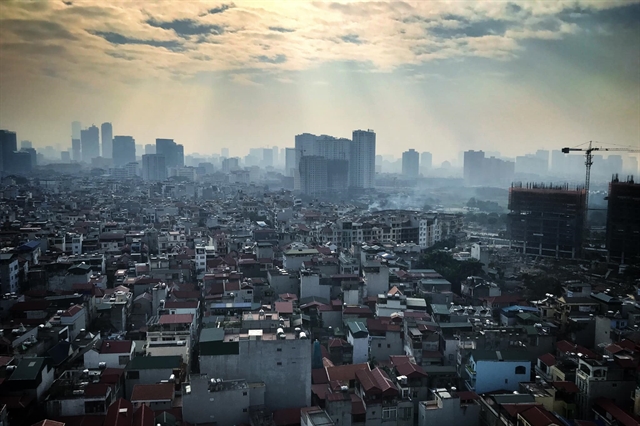 HÀ NỘI — Faced with worsening air pollution, Việt Nam is developing a system to monitor and manage greenhouse gas emissions.
Based on the revised Environmental Protection Law approved in 2020 and the detailed enforcement regulations, the Vietnamese Government is proceeding with the construction of a greenhouse gases (GHG) emission reporting system for business establishments.
It is expected that next year, the Prime Minister will issue a decision that promulgates a list of GHG-emitting sectors and facilities that must submit GHG inventory.
According to a draft proposed by the Ministry of Natural Resources and Environment (MONRE), fields and establishments that must conduct a greenhouse gas inventory are those operating in sectors of industry and trade, transport, agriculture and rural development, natural resources and environment, and construction.
According to the ministry, in the current context, it is necessary to issue the list of sectors and establishments that must have GHG inventory as it would help build a grassroots-level greenhouse gas emission database, determine greenhouse gas emission quotas, develop carbon markets with the broad participation of businesses operating in many economic fields.
In particular, the identification of areas and facilities would help improve the effectiveness and efficiency of the State management of greenhouse gas emissions nationwide and contribute to the implementation of Việt Nam's Nationally Determined Contribution (NDC)
Việt Nam submitted the updated NDC to the United Nations and integrated it into law. Specifically, the country commits to reducing GHG emissions by nine per cent by 2030 and 27 per cent with domestic capacities and international support respectively.
The GHG reduction rates in the updated version of NDC are higher than the original contribution. Concerning the energy sector, it will significantly reduce coal-fired power. Meanwhile, renewable energy will be increased to 20 per cent of the total primary supply by 2030 and to 30 per cent by 2045. Furthermore, Việt Nam will reduce the GHG emissions per GDP by about 15 per cent by 2030 and methane emissions in agricultural production by ten per cent.
Since April 2021, Việt Nam has been conducting a campaign to plant one billion trees by 2025, which will absorb two to three per cent GHG emissions by 2030. In October 2021, a draft decree regulating the mitigation of greenhouse gas emissions and the protection of the ozone layer was submitted for approval.
Speaking at a conference on GHG inventory on Wednesday, Lương Quang Huy, Head of Mitigation Desk under MONRE's Department of Climate Change, said that according to Clause 3, Article 91 of the Law on Environmental Protection, the list of facilities to submit GHG inventory include power plants, industrial facilities that consume more than 3,000 tonnes of oil equivalent (TOE - a unit of energy defined as the amount of energy released by burning one ton of crude oil) in total per year; transport companies that consume more than 1,000 TOE in total per year, commercial buildings that consume more than 1,000 TOE per year and solid waste management facilities with a capacity 65,000 tonnes per year.
"The first list will be established in early 2022 in the form of a PM's decision and it will be updated every two years by MONRE, line ministries and local governments," he said.
Also next year, Government would issue a decree on GHG emission reduction and ozone layer protection – a move aiming to meet the target committed in the updated National Determined Contribution.
Accordingly, from 2022 to 2025, there is no pressure on facilities to reduce emissions but there will be activities focusing on enhancing capacity to carry out GHG inventory and to develop mitigation plans.
The country is expected to set up a national GHG inventory system and a monitoring, reporting and verification (MRV) system for greenhouse gas emission.
From 2026 to the end of 2030, mitigation measures at all levels will be implemented, quotas for emissions will be distributed.
During the period, business establishments will be required to have an MRV system for managing mitigation at the facility level.
Huy said that MONRE and the Japan International Co-operation Agency (JICA) were implementing a project on supporting for Planning and Implementation of National Determined Contribution in Việt Nam (SPI- NDC).
Under the project, they are developing a pilot online reporting system which would be tested, re-designed and expanded to help Việt Nam effectively launch its GHG inventory as planned.
On Wednesday, under the project framework, JICA and MONRE organised a stakeholder dialogue on designing facility-level GHG reporting in Việt Nam. During the dialogue, experts from Japan and Singapore spoke about the two country's GHG inventory systems and shared experiences in developing and operating the systems.
Managing Director of Việt Nam Technology Solutions Joint Stock Company Hoàng Hải said that regarding the development of the facility-level GHG online reporting system, it was necessary to develop a training mechanism for consultants in conducting GHG inventory for enterprises.
Other work includes developing specific sanctions to require and encourage enterprises to conduct GHG inventory reports periodically, to develop a specific procedure for compliance checks and approving reports.
Hải said that discussions with enterprises were also needed to identify the conditions for a feasible reporting system.
Enterprises and local State management agencies must be trained to use the system and learn about its updates, he said. — VNS
Source: VNN
Maybe You Also Interesting :
» Awards set for Asian architecture, hospitality and workplaces
» 40,000 pilgrims arrive for opening day of Huong Pagoda Festival
» Arbitration Center rules Le Viet Hai still chairman of Hoa Binh Construction