Hội An to be Việt Nam's first city to stop dog and cat meat consumption
The city is the first locality in Việt Nam to sign an agreement to end dog and cat meat trade.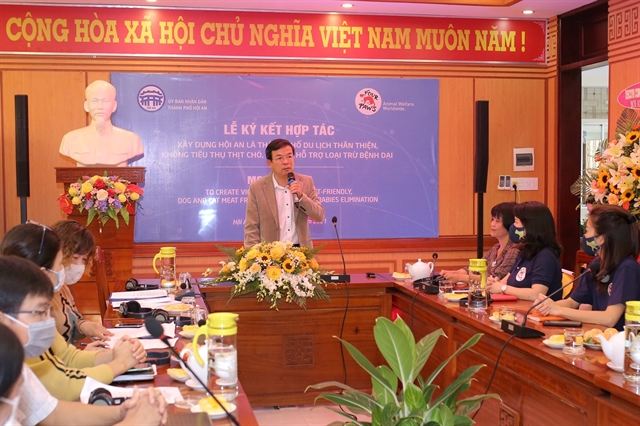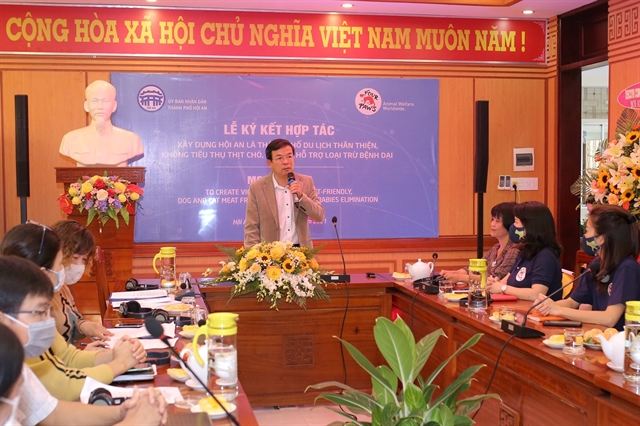 HÀ NỘI — Hội An City People's Committee on Friday has signed a memorandum of understanding with Four Paws animal charity to eliminate the consumption of dog and cat meat, becoming the first locality in Việt Nam to make such commitment in what remains a controversial issue.
The agreement between the city and the global organisation aims to improve animal welfare through vaccination and rabies elimination programmes, which contribute to the prevention of disease outbreaks.
According to the Vice Secretary of Hội An People's Committee, putting an end to dog and cat meat consumption and eradicating rabies goes in line with the local direction to develop its culture and tourism sector.
The agreement will take effect at the end of this year with a two-year duration.
"Hội An is known for its traditions of kindness, benevolence, and pure and simplistic lifestyle", said Nguyễn Thế Hùng, Vice Secretary of the Hội An People's Committee.
"The project to develop Hội An as a tourist-friendly, free of dog and cat meat and supporting rabies elimination by Four Paws goes in line with Hội An's direction to build an ecological, cultural, tourism city."
Julie Sanders, Four Paws' International Director of Companion Animals Programme, also said that the agreement is an "important monument" for the city and Việt Nam.
"Each year, there are more than five million dogs and one million cats in Việt Nam traded and killed for meat, putting animal rights and public health in danger," she said.
"Hội An is the pioneering city for other localities in the country to follow", she said. — VNS
Source: VNN
Maybe You Also Interesting :
» Two male bodies wash up on Hoi An beaches
» A 3-day immersion in the old world charms of Hoi An
» Ancient town lantern festival to be held in Germany