A joint opera project titled "Princess Anio" between Japan and Việt Nam is underway that aims to celebrate the 50th anniversary of diplomatic relations between the two countries.
It gathers the most popular artists and art producers of the two countries.
The opera is based on a real story of the love of Japanese merchant Araki Sotaro and Princess Ngọc Hoa in the early 17th century.
During the Nguyễn Dynasty in Việt Nam, Princess Ngọc Hoa was the daughter of Lord Nguyễn Phúc Nguyên, who reigned from 1613 to 1635.
In the story, Araki goes to Hội An to trade and meets the princess.
They fall in love and get married. In 1620, he takes her to Nagasaki, where locals liked her due to her beautiful appearance and gentle character.
Today, locals still stage a palanquin procession ceremony to welcome Princess Anio at Nagasaki Kunchi Festival in Nagasaki.
Lê Hương chats with Vietnamese opera singer Bùi Thị Trang and Japanese conductor Honna Tetsuju of the project's team.
Trang, who is now a soprano of Việt Nam Opera and Ballet Theatre, is one of two artists to play the role of Princess Ngọc Hoa in the project.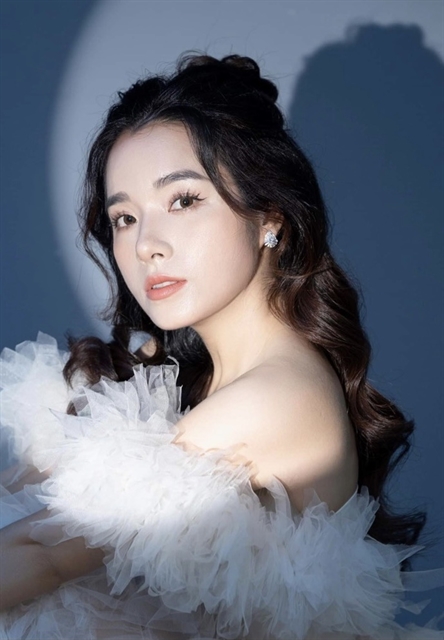 Soprano Bùi Thị Trang. Photo courtesy of the singer
How did you feel when you were chosen to play the main role?
I felt very happy that I was chosen to take the role, which is a big challenge to me.
I am preparing myself to stay in good health, and I have learnt about the history, about the love story that happened 400 years ago. I should know how Vietnamese women were like in that time. Then I should practise to depict the characteristics of Princess Ngọc Hoa, who represents Vietnamese women: gentle, beautiful and honest.
What challenges you about this role?
Taking this role is my great honour and happiness. At the same time, there are many obstacles, though composer Trần Mạnh Hùng has made very beautiful music for the songs.
I have to sing opera, but in Vietnamese. Without sound and mic support, the singer has to not only reach the high notes but also sing in the Vietnamese language, which has many closed syllables instead of open syllables like in Italian. We should create beautiful sounds, clear lyrics so that a Vietnamese audience can understand what we sing. That is a difficulty we faced when we started to practise the opera's songs. But my colleagues and I will try to turn challenges into power to conquer the opera. The more difficulties there are, the more we want to conquer.
Besides that, this role's inner feelings are very deep and strong. I should express her characteristics when she was small: naughty, sometimes she disguised herself as a boy to go out. Then when she got mature, she accompanied her husband to Japan. She was sometimes in very complicated psychological moods. She could not visit home. She missed her parents a lot.
This will be a role that I spend lots of energy, passion and time on. I hope the premier show on September 9, 2023 will bring along various feelings to the audience.
***
Honna Tetsuji, the Japanese principal conductor at the Vietnam National Symphony Orchestra, has been acting as a general director of the opera project.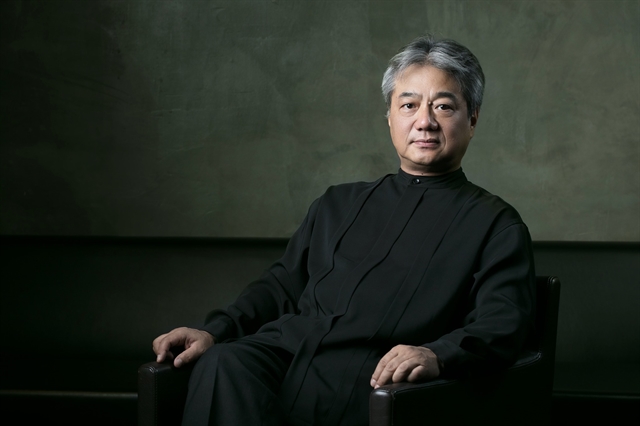 Conductor Honna Tetsuji. Photo from HBSOVN Facebook
Could you tell me how the project is coming along?
Nearly three years ago we started this story. We talked a lot about what we would do for. The ambassador told me about the story of Anio. He wanted to make something like an opera on the stage. Then we gave the story to a Japanese stage director and also we asked Mr. Trần Mạnh Hùng to make the opera with us. Everybody has been very happy to work together. Trần Mạnh Hùng is now almost 75 per cent done for the vocal core for piano and singer. Then early next year, he will make the music for orchestra. Anyway, we have already started some piano music with some singers. In August next year, everybody will come to Hà Nội and we will have rehearsals.
How are you feeling right now?
I'm very exciting because the best team of Việt Nam and the best team of Japan have been working together. Trần Mạnh Hùng is composing wonderful music already. I'm sure it will be a really great opera.
What's the plan for performing the opera?
In September, we will premier at the Hà Nội Opera House, and the Japan premier will be in the beginning of November. Then we have many dreams. We want to bring it to Sài Gòn or some other cities in Việt Nam, even Osaka and Nagasaki. VNS