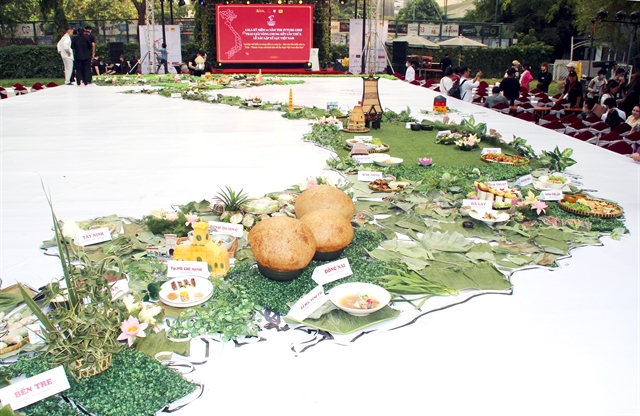 SOUTHEAST ASIAN SPECIALTIES: Vietnamese cuisine will be presented at the ASEAN Food Festival held in HCM City from November 24-27. VNA/VNS Photo Mỹ Phương
HCM CITY HCM City is hosting a food festival featuring traditional cuisine from Southeast Asian countries in the downtown area from November 24-27.
The event is organised by the HCM City Union of Friendship Organisations (HUFO) and its partners, the Việt Nam–ASEAN Friendship Organisation, to mark the 55th anniversary of the South-East Asian block.
Hồ Xuân Lâm, HUFO's vice chairman, said the event aimed to promote friendship and cooperation among people in Việt Nam and other ASEAN countries.
The festival includes 46 stalls showcasing food, tea, coffee and specialities from restaurants and businesses from Laos, Cambodia, Thailand, Malaysia, Indonesia, Singapore and Việt Nam, as well as universities and colleges in the city.
There will be performances of traditional music and dance from ASEAN countries, street art performances and cooking shows.
The festival takes place on Lê Lợi Street on District 1, and is expected to attract a large number of visitors. — VNS