HÀ NỘI — Culture, Sports, and Tourism Minister Nguyễn Văn Hùng has signed a directive strengthening state supervision of a variety of cultural and artistic activities, including beauty pageants and modelling contests.
This directive comes amid heated debate over the validity and quality of beauty and modelling competitions.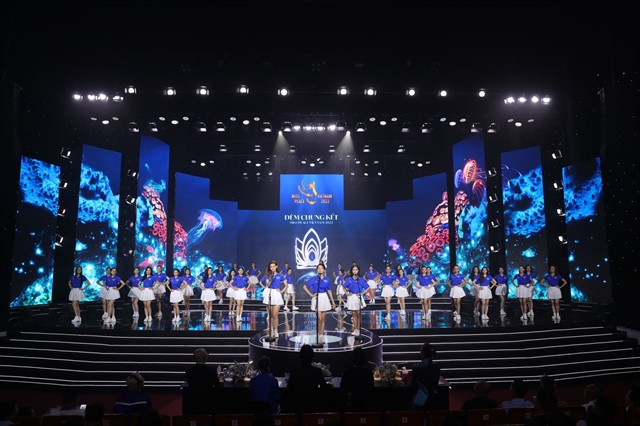 Miss Peace Vietnam's organiser, the Minh Khang Vietnam Company, was hit with a VNĐ55 million fine by the HCM City People's Committee for holding the event without proper permits. Photo courtesy of the company
Despite progress, the directive states that some activities remain poorly managed and organised, contributing to negative public perceptions.
Minister Hùng urged the heads of agencies and units under the Ministry and the Department of Culture, Sports, and Tourism to improve state administration and overcome weaknesses and constraints while monitoring the situation and acting on recommendations of organisations and citizens.
Regarding the organisation of beauty and model contests, he demanded that the Department of Performing Arts strictly adhere to the Government's regulations on performance activities and relevant laws. The department must focus on ensuring localities act under the provisions of the law when approving the organisation of art performances, beauty contests, and modelling contests.
Hùng called for a database to assist the management of performing arts activities, as well as the verification and monitoring of the organisation of beauty and model contests taking place in several rounds in numerous localities.
He also requested stringent regulation of the number and calibre of local beauty pageants and modelling competitions.
Coordination and management are required for international beauty pageants that span multiple cities and feature themes like ethnic diversity, gender equality, and children's empowerment.
Minister Hùng further declared that the Ministry will end illegal beauty and model contests, nullify their results, and withdraw the winner's titles and awards. VNS