HÀ NỘI - The Hồng (Red) River originates in China and flows for around 510km through Hà Nội and eight provinces in northern Việt Nam, where agriculture plays an important role in the country's economy.
It has become a popular tourist attraction and is always bustling with weekend camping activities and cruise boats.
Along the Red (Hồng) River, tourists can enjoy the fresh atmosphere with views of the fields of sugarcane and maize along the river bank.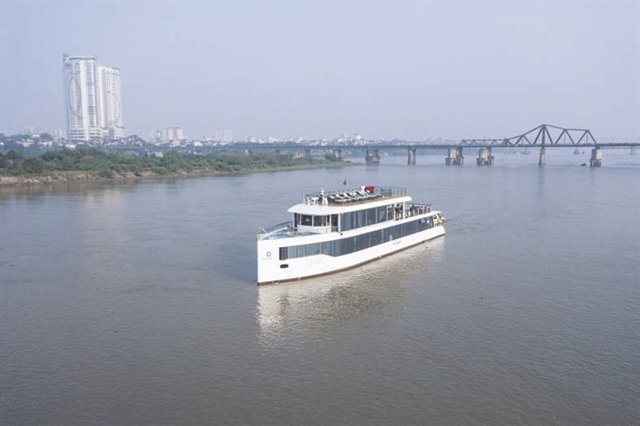 A cruise tour, Jade of River, is available from 5 pm to 8 pm daily. VNA/VNS Photos
In the future, Hà Nội authorities plan to tap the river's potential with infrastructure projects, culminating in the construction of a city on both banks of the river.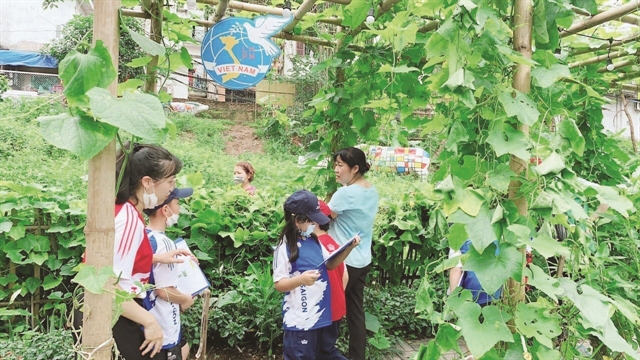 A multi-functional space in Chương Dương Ward, Hoàn Kiếm District. The district is going to develop land plots along the banks of the Hồng (Red) River to turn them into art spaces and places for community activities.

According to experts, when the zoning plan on both sides of the river is approved, the plans will create a driving force for socio-economic development, population management and investment attraction helping improve local quality of life.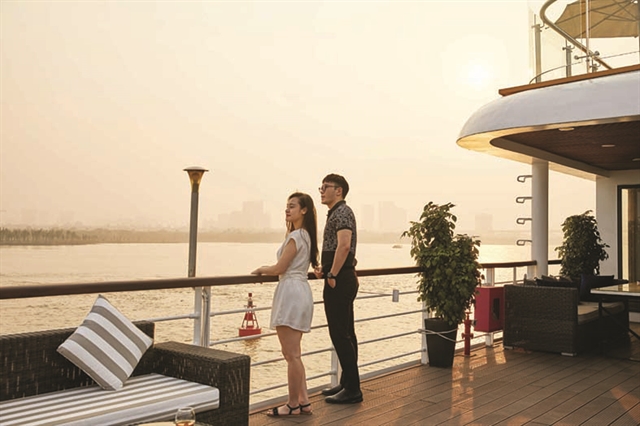 Tourists watch the sunset on the Hồng (Red) River from the luxury cruise.
Even now, a day on the Red River offers tourists the opportunity to call in on traditional handicraft villages like Bát Tràng.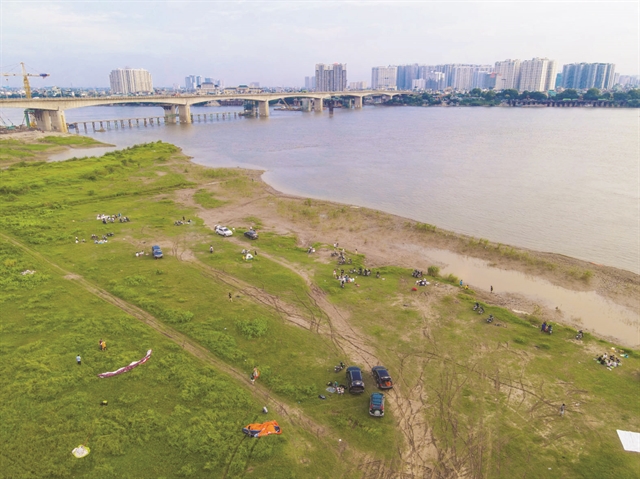 DOWN BY THE WATER: The riverside is ideal for relaxing on a sunny afternoon.
The tour gives tourists the chance to mix themselves with natural scenery and enjoy cool wind on hot summer days. - VNS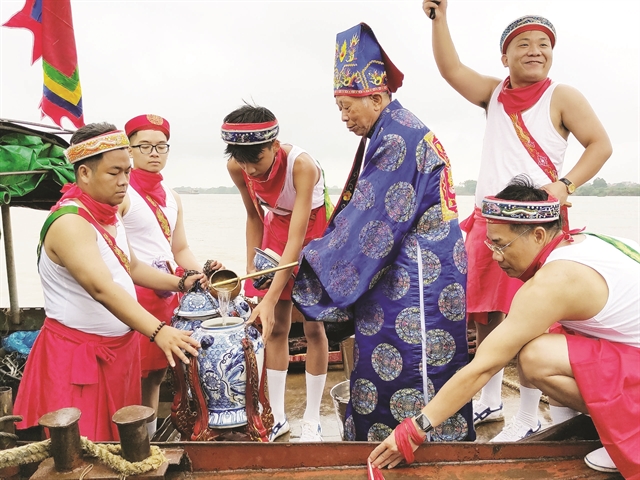 TRADITION: People from Chèm Communal House in Thụy Phương Village near the southern end of Thăng Long Bridge, 12km from Hà Nội, take part in a water procession ritual. The temple is on the back of one of the river's dykes, and overlooks the Hồng (Red) River.