Special art performance to celebrate National Day
Editor Choice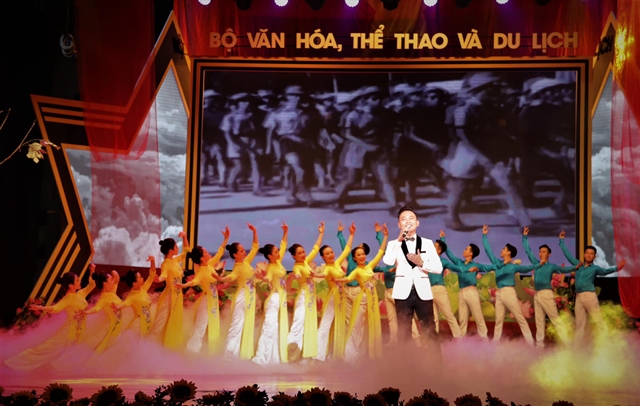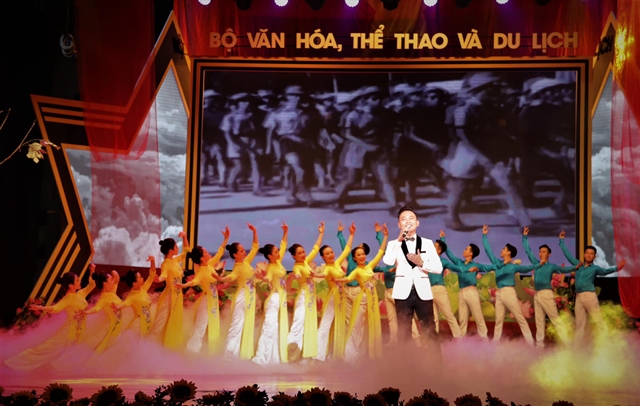 HÀ NỘI — Những Mùa Thu Lịch Sử (Historical Autumns), a special performance art programme, will be broadcast on Saturday on VTV1 to celebrate the 76th anniversary of the August Revolution (August 19, 1945) and the country's National Day (September 2).
The programme to be shown from 8:10pm is jointly organised by the Performing Arts Department under the Ministry of Culture, Sports and Tourism, the Việt Nam Contemporary Art Theatre and other agencies.
Deputy Minister of Culture, Sports and Tourism Tạ Quang Đông said on the ministry website that the event was part of a series of cultural and art activities to honour the great victories during the national liberation and reunification of the past, as well as spotlight the current achievements of the nation.
It also aims to affirm the contributions of the Party, people and army, and the valuable support of international friends of Việt Nam over the past 76 years, Đông said.
"Not only that, but it is also one of the significant cultural and artistic activities that has practical meaning, contributing to enriching the cultural life of the people during the complex COVID-19 pandemic that is developing across the country," added the deputy minister.
The programme will consist of four chapters, highlighting the main historic events of Việt Nam, and the great achievements in all fields recorded by the people over the past 76 years.
Although divided into four chapters, the programme will all be quite clear through artistic tricks such as light, musical harmony and arrangement, and the sublimation of singers and performers, according to the ministry website.
Những Mùa Thu Lịch Sử will make it so viewers cannot take their eyes off the screen due to the tight connection and very soft, natural, and flexible chapter transitions. And like a tragic epic, although a patriotic art programme, it is very gentle and poetic, the report said.
People's Artist Trần Bình, who is also the programme's director. said: "In the context that the COVID-19 is complicatedly developing, art programme organisers, producers and performers are still striving to create meaningful and quality events."
"This year the National Day anniversary coincides with the COVID-19 pandemic, so artists of the Việt Nam Contemporary Art Theatre consider this a more important task. With a spirit of a soldier in battle, we all try our best to organise the event to ensure safety with measures for pandemic prevention and achieve the highest possible results."
Trần Hướng Dương, deputy director of the Performing Arts Department, said the event would be the highlight in a series of activities to celebrate National Day this year. VNS
Source: VNN
Maybe You Also Interesting :
» National film contest on traffic safety kicks off
» HCM City, Netflix partner to support the needy
» Spain loves you, Diego