Long Biên Bridge clean-up event calls for volunteers
Editor Choice
KHC's founder James Joseph Kendall at a clean-up event. The group will hold a similar event underneath Hà Nội's iconic Long Biên Bridge this weekend. Photo courtesy of KHC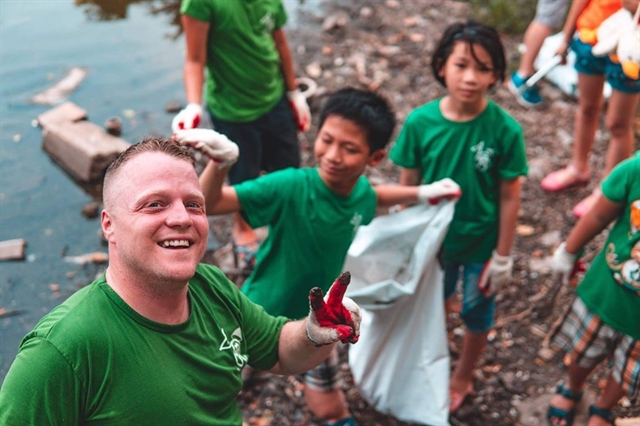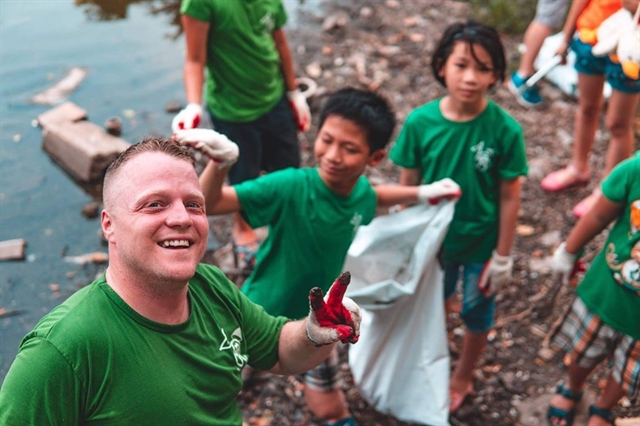 HÀ NỘI The environmental group Keep Hanoi Clean (KHC), in collaboration with a Delegation of the European Union to Việt Nam, will hold a clean-up underneath Hà Nội's iconic Long Biên Bridge this weekend.
As part of the EU Climate Diplomacy Week 2019, the event will be held from 8am to 11.30am, and from 2pm until 5.30pm on Saturday and Sunday. Volunteers over 16 years old are welcome to join the event.
Following its "green" theme, the organisers have also encouraged participants ride their bikes to the venue with the offer of prizes for those who do.
Participants will be offered a free vegan lunch.
Registration can be found at . For more information, contact KHC by emailing This e-mail address is being protected from spambots. You need JavaScript enabled to view it , or call James (English) 0949886880, Phương (Vietnamese) 0936688727.
KHC was founded in May 2016 by James Joseph Kendall — a long-term American resident of Hà Nội who was concerned about the levels of trash in and around his neighbourhood. The ultimate goal of KHC is to help Hà Nội become a "green gem city" for sustainable living, and then to replicate this success across the country. VNS
Source: VNN
Maybe You Also Interesting :
» Thousands of members of armed forces join summer volunteer campaign
More than 22,000 young officials and soldiers from the armed forces in HCM City are participating as volunteers in the 13th Hành quân xanh...