Life & Laws
South Korean TV and film star Lee Da-hee chose a high-end resort in Da Nang for her birthday celebration and family vacation this year.
My husband is a gentle man and an amazing father, but he keeps secrets from me and acts in ways that make me suspect that he likes men.
It's difficult, looking at the serene park that now welcomes you to Bien Hoa Air Base, to imagine it half a century ago: the constant roar of the war planes overhead, the lines of hangars and barracks stretching for miles, next to mounds of metal barrels with an orange stripe around their side, Agent Orange.
The Ministry of Culture, Information, Sports and Tourism (now known as the Ministry of Culture, Sports and Tourism) classified the historic site commemorating the Swiss scientist in Khánh Hòa as a national relic on September 28, 1990.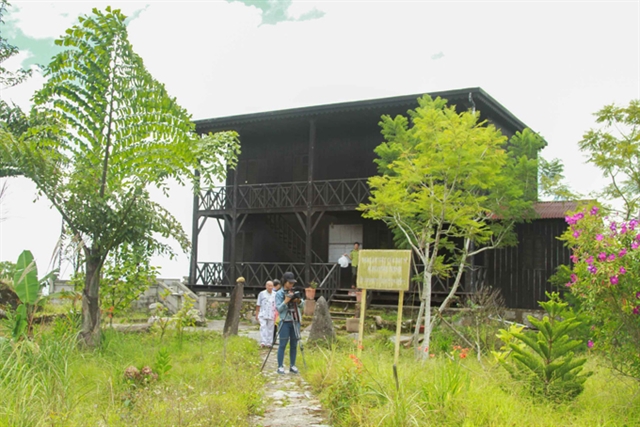 Phillip Nguyen, the third son of Johnathan Hanh Nguyen, chairman of the Imex Pan Pacific Group (IPPG), has released pre-wedding photos with fiancée Linh Rin before the ceremony takes place in the Phillipines this month.
As she prepares to return to work after six months' maternity leave, Nhung, 31, faces a difficult and common problem: she can't find a daycare center for her child.
American media personality and socialite Paris Hilton wore a dress made by Vietnamese designer Le Thanh Hoa for Saturday, a magazine published by British newspaper The Guardian.
Some people accept others calling them by derogatory nicknames for the purpose of ridicule.
To cleanse my body and lose weight, I currently consume mostly fruit juice in addition to a small intake of solid meals. Dear doctor, will this be effective? Answer:
An exhibition at Deutsches Haus in HCM City is a retrospective of Thomas Billhardt's work in Việt Nam from 1962-1999, including photos from the south of Việt Nam that have never been shown in Việt Nam before. After an exhibition titled Hà Nội 1967-1975 took place at the Goethe Institute in Hà Nội in 2020, and a book of the same name was released, Billhardt was honoured with the Bùii Xuân Phái – For Love of Hà Nội award. Vietnam News Agency's Thể Thao Văn Hóa (Culture & Sports) reporter Lam Anh speaks with Billhardt during a visit to Việt Nam.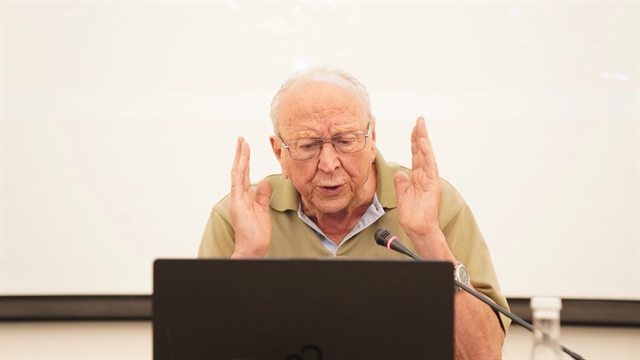 Page 1 of 482