William Lever - one of the founders of Unilever - said that the mission of the company is to make cleanliness commonplace and lessen the load for women. The sustainability-driven mindset and action appeared at the very early stage of one of the largest FMCG companies in the world.
Sustainability is usually seen as a trade-off against strong financial performance and business development. However, Unilever is striving to prove that sustainable business model is a driver for business growth. "We believe that a company which does positive things for its employees, for the communities it does business in, and for the environment will be a more financially successful, more durable, and more long-lived company," Unilever CEO Alan Jope shared on his visit to Viet Nam last week.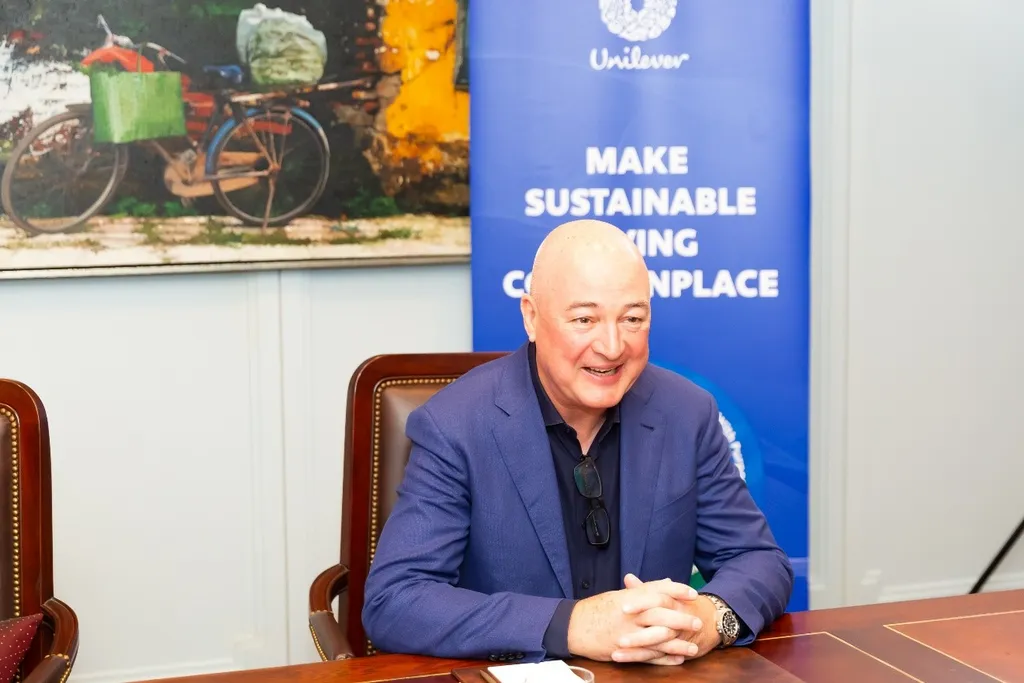 Unilever CEO to assure sustainability is not a trade-off
It is firmly said that sustainability is not a trade-off, but a long-term investment to drive growth, cut down cost, reduce risk, and be a magnet for talent.
Firstly, Unilever proves to grow and win with their purposeful brands. And those brands with purpose are growing 7 times faster than the rest of the portfolio. It is evident that brands that consumers see as having a positive impact on the society of the planet grow faster than the rest of the portfolio.
"Millennials is a big impact on brand preference. Gen Z, the consumer of the future, of which there are many in Viet Nam, are obsessed with the conduct of the brands and the companies that they choose to buy. So from a growth perspective, it's also about being relevant in the future. So that is the first big piece of the business case," said Jope.
Second, it is about reducing cost. Globally, Unilever has eliminated the cost of about €1.2 billion through sustainable sourcing, most of which is to cut down the CO2 footprint and at the same time avoid the cost of energy, so the business can save a lot of money.
The third point is to reduce risks. Three big ones from Unilever CEO's view are the climate emergency, the loss and destruction of nature, and rising inequality. "A world that is underwater or on fire because of climate change is not a great place to be selling shampoo and toothpaste and laundry detergent, and food products. So there is a macro risk here."
Working on sustainability through partnerships with the government, with NGOs, and with other like-minded companies is an approach that Unilever has well driven over the past 27 years in Viet Nam to tackle environmental issues, improve people's health and wellbeing, and contribute to building an inclusive society.
Finally, sustainability is the right thing to do to attract and retain talent. As these days people want to work for organisations that do things the right way and they can bring their life purpose to the work they do every day, especially for young employees.
Jope said: "Unilever is the preferred employer of choice across all sectors for graduates in Viet Nam. So young people want to work for companies where they can have a positive impact on issues they care about. It is also true for directors and the board of Unilever. They have chosen to join the board of Unilever because they like the way the company does business."
Unilever Vietnam recognised as the best HR for Sustainability at Vietnam HR Awards
For instance, while working for OMO, the employees can contribute to regenerating nature through planting trees and protecting the forests. While working for Sunlight, the employees can help unprivileged women to do business to get financial gain and have more stable lives. Or while working for P/S, the employees are supporting millions of children and people to take better care of their oral health.