Hereditary angioedema ("HAE") is a rare but potentially life-threatening genetic disorder. According to global estimates, 1 in every 50,000 people is diagnosed with HAE and there are currently about 200,000 patients worldwide with this disease. Particularly in Viet Nam, although there are no accurate statistics on the number of patients who have been diagnosed, it is estimated that 2,000 patients out of a total population of 98 million people are living with HAE.

Hereditary angioedema is a rare disease that potentially leads to death when not treated promptly
Challenges in diagnosis and treatment of HAE in Viet Nam
Due to its rarity and often overlapping symptoms with other pathologies, HAE is rarely detected early, often missed and misdiagnosed. Typically, it takes a patient more than 10 years from the onset of symptoms to attain the correct diagnosis. Although the disease is rare, it is a dangerous disease. With the sudden onset of an edema, especially occurrence in the airways can cause suffocation, and potentially lead to death when not treated promptly.
Currently, the healthcare professionals and the public's awareness of this disease is very limited and there is a lack of information about HAE in the media. In addition, Viet Nam still does not have national guidelines on the diagnosis and treatment of HAE. The diagnosis is based primarily on clinical symptoms and family history. Episodes of acute HAE can be life-threatening but there is no specific treatment in Viet Nam.
Committed to enhancing diagnosis and treatment capacity for HAE in Viet Nam
In order to improve the capacity to diagnose and treat this disease, in 2021, the HSAACI and Takeda signed a memorandum of understanding ("MOU") to get support from Japan's NCGM of building capacity and knowledge around diagnosis of the HAE in Viet Nam ("NCGM HAE Capability Building Project"). A total of 23 intensive training programmes on HAE have been implemented, with over 1,700 offline and online attendances from Vietnamese healthcare professionals since the MOU was signed.
Besides efforts to improve diagnostic rates of HAE, Takeda and its affiliate, Takeda Pharmaceuticals (Asia Pacific) Pte. Ltd., ("Takeda Singapore") (*) is sponsoring a complementary diagnostic testing programme for HAE patients and their relatives. The programme will include about 100 patients and their relatives who are suspected of having the HAE disease.
Takeda Singapore is working on the implementation of an early access programme (EAP) for patients with acute attack of HAE. It is planned that the programme will run from the beginning of 2023 until the end of 2024.
Together with the HSAACI, Takeda plans to build centres of excellence dedicated to treatment and diagnosis of HAE, which will perform diagnostic tests and run a screening programme for patients with HAE and their families.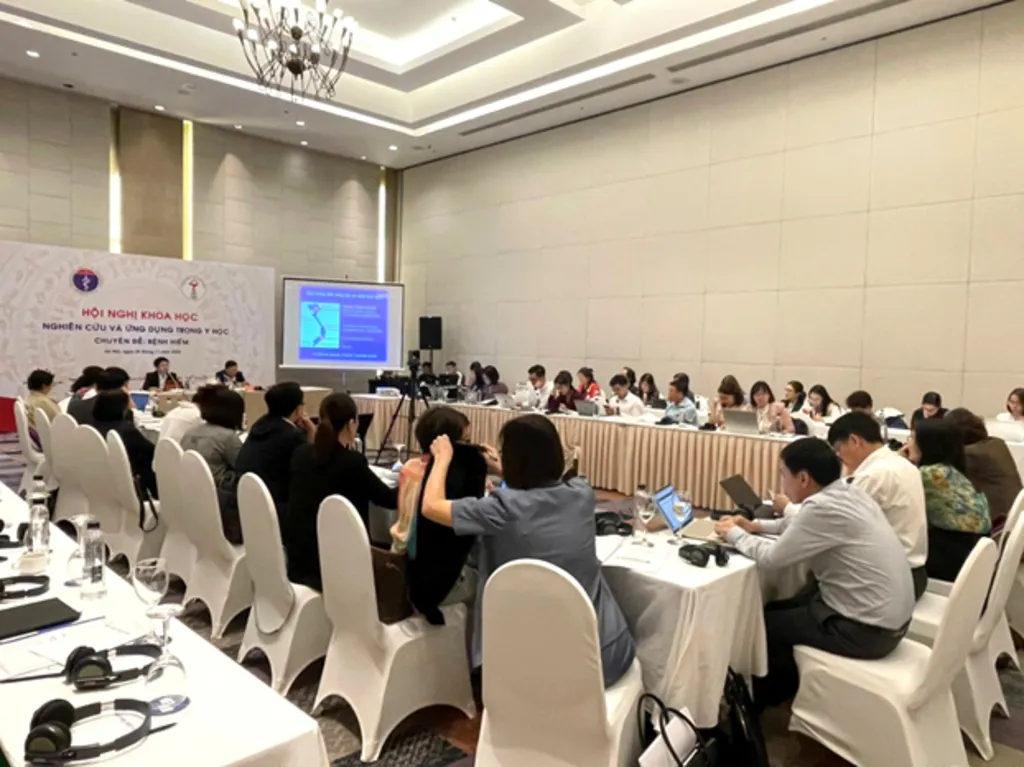 Overview of the Scientific Conference 2022 themed "Research and application in medicine" with the topic of the rare disease held recently in Ha Noi
At the Annual Scientific Conference held on the 25 November 2022 in Hanoi, Assoc. Prof. PhD. Le Thi Tuyet Lan, Chairman of HSAACI mentioned that the NCGM HAE Capability Building Project had achieved very positive initial results. As stated by Assoc. Prof. PhD. Le Thi Tuyet Lan: "With the help of the programme, more than 1,700 people joined seminars and conferences dedicated to HAE diagnosis, which helped to strengthen the understanding of healthcare professionals of the HAE disease. The programme helped to increase public awareness of HAE through educational articles, and supported early and accurate diagnosis for 3 patients with HAE by means of the C1-INH test, including 2 patients diagnosed at a very early age."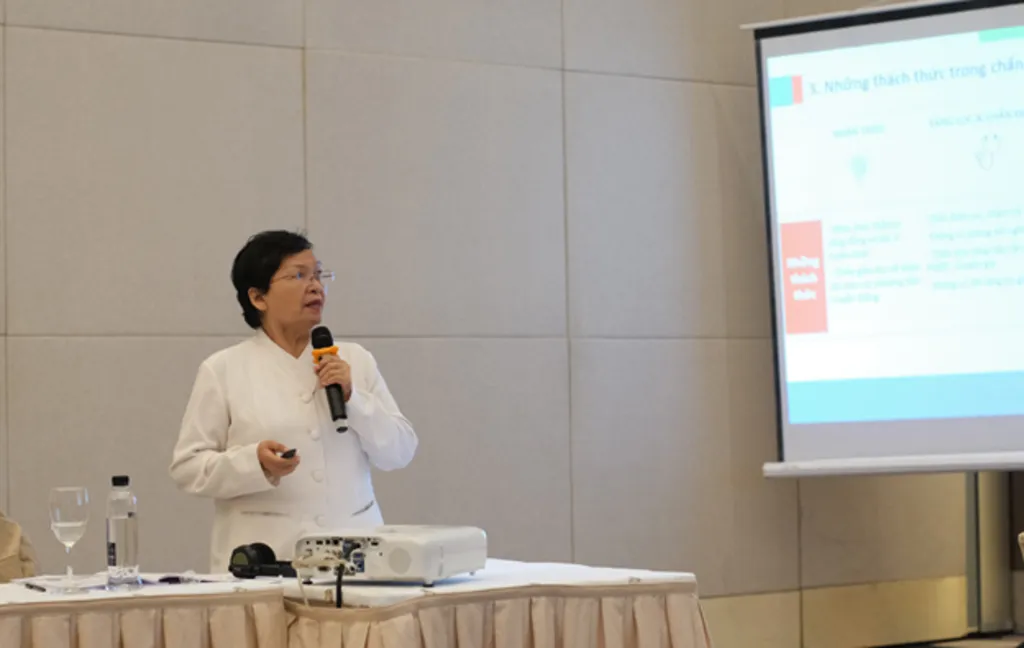 Assoc. Prof. PhD. Le Thi Tuyet Lan, Chairman of HSAACI, makes a presentation on rare diseases at the recent scientific conference
Assoc. Prof. PhD. Le Thi Tuyet Lan is concerned that, currently, there is no specific treatment available for HAE patients in Viet Nam. "At this scientific conference, we have respectfully asked the Drug Administration of Vietnam to prioritise the issuance of import licenses and the registration of drugs treating rare diseases, especially medicines treating life-threatening diseases that do not have effective treatment in Viet Nam. With that, rare disease patients will have the opportunity to access innovative drugs earlier," said Assoc. Prof. PhD. Le Thi Tuyet Lan.
(*) Takeda Vietnam in Ho Chi Minh City is a representative office of Takeda Pharmaceuticals (Asia Pacific) Pte. Ltd.