Named in the 'Top 100 Best Places to Work in Vietnam' for the past eight years, the global healthcare leader established in 1888 had been consecutively awarded the title in Pharmaceutical, Medical Equipment and Healthcare Services by Anphabe, a Vietnamese career network company. Since 2020, Abbott stood among the Top 5 companies on the list.
Anphabe conducted a survey and gathered responses from more than 50,000 experienced working professionals in Việt Nam in order to come up with the list. Abbott's ranking was announced on November 9 at Anphabe-hosted "Best Place to Work Summit 2022: The Symphony of Change".
"Abbott is an innovative, great place to work, that cares about and values its employees," said Mr Douglas Kuo, Divisional Vice President and General Manager of Abbott in Việt Nam.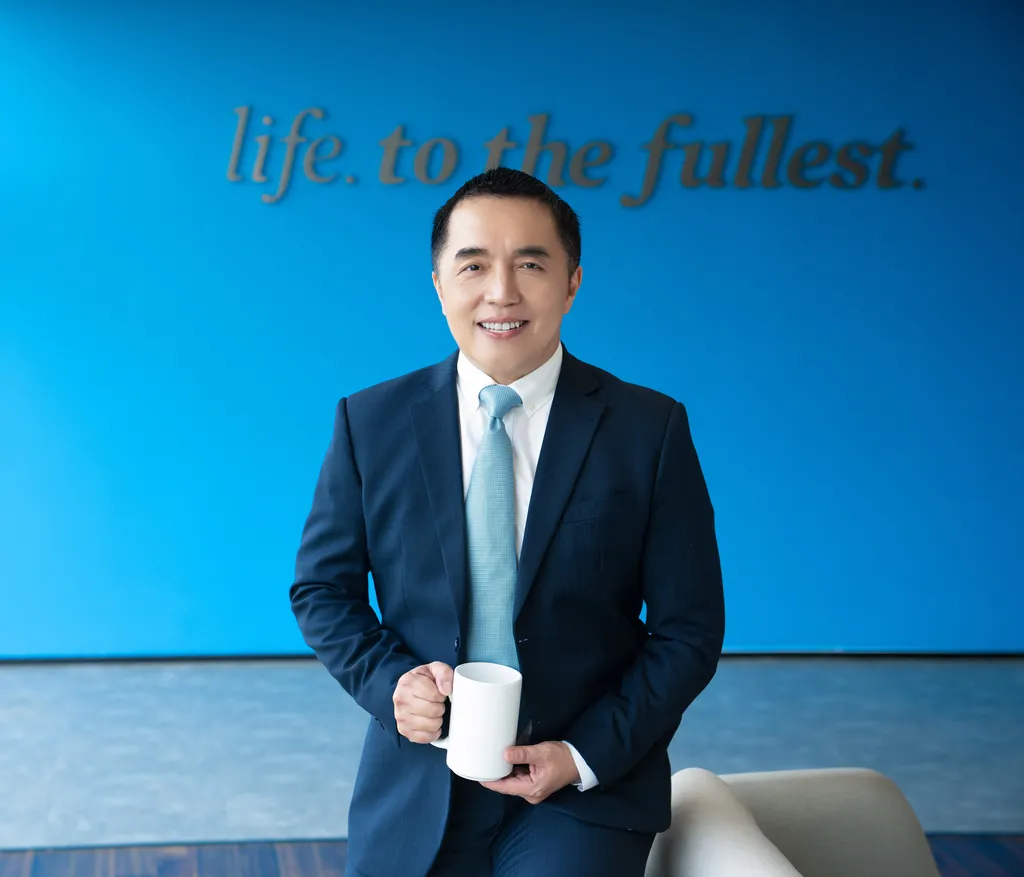 Mr Douglas Kuo, Divisional Vice President and General Manager of Abbott in Vietnam.
"Our purpose and mission are to provide our colleagues with the opportunity to change people's lives for the better while living their own best lives personally and professionally. We do this by offering a variety of benefits and development opportunities that allow employees to build thriving workplace relationships and careers, along with financial security for themselves and their families," he said.
The Vietnam recognition is the latest among Abbott's global and regional awards, which included No.1 Internship Program Worldwide 2022 and Extraordinary Internship Program Asia Pacific 2021 by France's ChooseMyCompany rankings, selected No.1 in Medical Products for nine consecutive years on Fortune's Most Admired Companies list, and voted among 100 Best Companies by Seramount magazine (formerly Working Mother magazine) for 21 years in a row.
Việt Nam is a key market
In its 28-year history in Việt Nam, one of Abbott's key markets and also an example of sustained and stable business growth, strong local talent and significant opportunities, the company has continuously invested in the country.
The purpose is not only to better serve local customers but also to develop a strong diverse local team by providing opportunities to move up in career, supporting female colleagues to leadership roles and building young talents through quality internship programmes.
Abbott has provided employees with a career development platform called Career Connect so that they can set up and personalize their own career advancement plans. Employees of all levels can access a wide range of training curriculums, including the Vietnam Leadership Program. At the same time, they are encouraged to approach gigs, projects, career journeys and mobility opportunities in the region or around the world.
As a workplace that highly regards diversity and inclusion, Abbott particularly focuses on empowering women, giving equal opportunities, and encouraging them to seize career opportunities for development into leadership roles. The employee network "Women Leaders of Abbott" has connected, inspired and facilitated female employees to magnify their full potential.
In addition, regular seminars are held to inspire women and to exchange solutions to help women lead a successful career and happy life.
Abbott also endorses science, technology, engineering and math (STEM) to meet the future needs of the healthcare industry. High school students in Vietnam are among the lucky beneficiaries of the company's first STEM internship program.
Commitment to making a positive impact
Abbott's 113,000 people are working proactively in seeking innovative solutions and breakthrough initiatives to crack healthcare challenges, thereby serving people in more than 160 countries to lead healthier, better lives.
It is a common goal, as well as a good source of motivation and pride for all Abbott employees to make a positive impact on people and the nearby community.
In Việt Nam alone, Abbott and the Abbott Foundation have invested nearly VND 280 billion (over US$12 million) to help address critical health issues, with a focus on improving nutrition, preventing, and treating chronic diseases such as diabetes and cardiovascular problems, training medical professionals and raising public awareness on healthcare.
Since 2006, Abbott has teamed up with AmeriCares and the Giao Diem Humanitarian Foundation to implement nutrition support programs for children in areas with high rates of malnutrition in central Vietnam provinces such as Quang Tri and Thua Thien - Hue.
The cooperation between Abbott and the Vietnam Women's Union for more than a decade has been promoting the benefits of breast milk and breastfeeding, and to expand healthcare and nutrition education.
Since 2019, Abbott has introduced a:care – a pioneering initiative that fuses advances in behavioural science and digital tools with a unique approach to support healthcare professionals and empower people to take small, manageable steps to improve the way they follow and keep up with medical treatments in order to get healthier with better health outcome.
Abbott has initiated and successfully hosted global a:care congresses in 2021 and 2022. They have gathered the world's leading experts in medicine and behavioural science to find sustainable solutions to adherence, with an aim to improve the health of people around the world.
"With over 130 years of corporate history and almost three decades of Abbott in Việt Nam, we have sustained long-term partnership programs with organisations such as Vietnam Women's Union, Giao Diem Humanitarian Foundation and Americares, so we can stand by Vietnamese people to address healthcare challenges," said Divisional Vice President and General Manager of Abbott in Việt Nam, Mr Douglas Kuo.
"With long-term mindset and commitment, we are dedicated to working together for a healthier and stronger Việt Nam," he added.