Da Nang tourism blooms with series of top products and services
"burning up the summer of 2022" with many events and festivals, Da Nang tourism is waking up after a two-year-long sleep due to COVID-19. It is expected to create new milestones for the city by the Han River.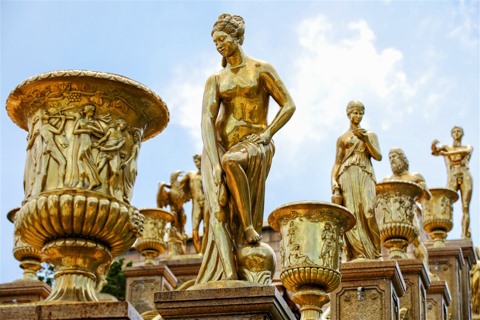 By "putting new clothes" on destinations, launching top-class products and services, and "burning up the summer of 2022" with many events and festivals, Da Nang tourism is waking up after a two-year-long sleep due to COVID-19. It is expected to create new milestones for the city by the Han River.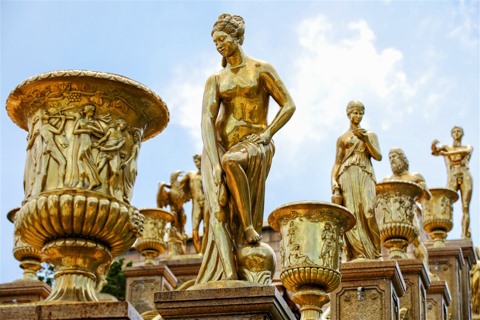 A spectacular "wake-up" call
The holiday of April 30 and May 1 was like a bright dawn for Da Nang tourism, after a long sleep of more than two years due to the pandemic. The beaches were full of visitors, the hospitals reached 100 per cent capacity, and all tourist and entertainment destinations were fully occupied.
It's such a long time since we last saw our "capital of central tourism" immersed in such joy. The fact is that during the latest Lunar New Year, while other destinations in Viet Nam were jubilantly welcoming visitors, Da Nang was blue with no guests visiting, and some places were still closed.
Within only four days of the holiday, Da Nang welcomed more than 254,000 visitors, an increase of three to four times in the same period in 2021. The number of visitors steadily increased during weekends after the holiday.
The flourishing of tourism has brought to Da Nang impressive figures in the sector of services, accommodation, and travelling. The revenue of accommodation and dining services in April 2022 is expected to be at 1.486 trillion dong, an increase of 31.2 per cent compared to the previous month. It increased by 1.9 per cent compared to the same month in 2021.
Within the first four first months of 2022, the revenue for accommodation and dining services is expected to be at 4.596 trillion dong, equivalent to 81.8 per cent of the revenue over the same period in 2021.
Revenue from travel and tourism support activities in April 2022 is expected to be at 138.5 billion dong – three times higher than the previous month and an increase of 60.5 per cent compared to the same period of 2021.
Generally, within the first 4 months of 2022, revenue from travel and tourism support activities is estimated at 250.5 billion dong, equivalent to 77.5 per cent more than the same period last year.
Nguyen Xuan Binh, Deputy Director of the Department of Tourism of Da Nang, said: "As soon as the Ministry of Culture, Sports and Tourism fully opened tourism activities, our city came out with a plan to restore and develop tourism. Besides ensuring safety and security in all destinations, Da Nang also planned to promote and attract domestic and international tourists in 2022.
"We specifically organised welcome flights to the city, deployed My An night street, An Thuong pedestrian street, and opened the cruise line connecting Da Nang to Ly Son. Many enterprises also made important and meaningful contributions to tourism recovery and development. Most of the tourist attractions have been put into operation, especially Sun World Ba Na Hills; people visiting Ba Na increased by more than 100 per cent; this is the affirmation for the attraction of Ba Na Hills and Da Nang for tourism, domestically and internationally, in the past and the future."
An effort to bring the "golden time" back
Such impressive figures prove the recovery of tourism and show the successful effort of the local government and Da Nang's travel operators in establishing new tourism products and renewing available tourism products.
An example is how Da Nang renewed activities during the ocean travel season to increase the experiences for tourists or open more entertaining destinations by night, such as An Thuong Travel Street or My An night sea.
Many tourism enterprises continue their enthusiasm for launching unique products along with the city.
Sun Group's Sun World Ba Na Hills brought Time Gate, Moon Castle, Apollo Fall, Food festival and B'estival beer festival 2022 to the public, and the performance: "The battle of the Moon Kingdom."
The corporation has tried many new things in Ba Na Hills to welcome visitors with non-stop surprises.
The numbers mentioned above are only the starting point of the recovery in Da Nang's destinations. We may remember the peak of tourism in 2019, when Da Nang welcomed about 8.6 million visitors, including 3.5 million international visitors. To bring Da Nang to its position during the pre-COVID-19 development period, the tourism industry still has a lot of work to do.
To "rediscover the golden age" for Da Nang tourism, in which the immediate goal is to increase the attraction of tourists to Da Nang during the upcoming peak summer season, the city shall work closely with the business community such as Sun Group, and organise more attractive events and create new high-class products such as the SunFest street carnival series during weekend nights and the 'Take me to the sun' music festival, which gathers many famous singers, and an EDM festival with the participation of world-famous DJs.
Sun World Ba Na Hills will also gradually put new works and shows on such as 'Eclipse Square,' a 'Cotton show', 'Yellow roses', and 'Piano show flying'. A brilliant summer awaits visitors wandering in the city.
According to the Department of Tourism, by October 2022, there will be seven more airlines exploiting international routes from Korea, Thailand, Singapore, Japan, and Malaysia to Da Nang, and one brand new international route, from India to Da Nang.
Besides aviation, the number of visitors travelling to Da Nang by road and waterway has also increased significantly and is expected to sharply increase in the summer peak season.
"The attention of the city leader and the companionship of enterprises have been creating a new atmosphere to accelerate the tourism recovery process; this shall help bring Da Nang back to the top position, as a growing and leading point of domestic and regional tourism," said Nguyen Xuan Binh.
Source: VNN
Maybe You Also Interesting :
» Domestic tourists number beats full-year target in 6 months
» Services, manufacturing rebound in China after Covid curbs eased
» Noi Bai airport jam-packed with summer travelers