Vietnamese expatriates ponder a homecoming
When the first cold winds of autumn spread yellow leaves everywhere, signalling an upcoming winter, it is also the time when the hearts of long-time expatriates deeply feel nostalgia for their homeland and imagine returning home.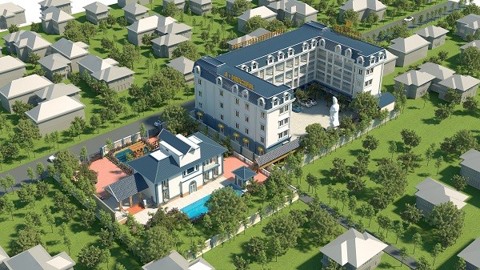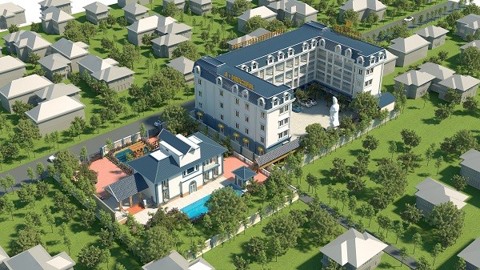 When the first cold winds of autumn spread yellow leaves everywhere, signalling an upcoming winter, it is also the time when the hearts of long-time expatriates deeply feel nostalgia for their homeland and imagine returning home.
Vietnamese expatriates
According to the People's Daily, in 2020, the total number of overseas Vietnamese was about 5.3 million. Vietnamese people began to migrate in the last decades of the 20th century on a large scale for many different purposes.
The International Organization for Migration has released statistics from 1990 to 2015, showing that 2,558,678 Vietnamese people migrated abroad, an average of 100,000 each year.
Vietnamese people, who are described as industrious, hard-working and intelligent, quickly integrate successfully into their host countries.
This is also reflected in the amount of remittance sent home. According to the World Bank data, in 2000 US$1.32 billion was sent home; by 2020, the amount reached a record level of $17.2 billion (accounting for 3-8 per cent of annual GDP). In 2021, Việt Nam ranked as the world's eighth-largest remittance recipient.
Nostalgia
Though having worked hard and become successful, many Vietnamese who left their homeland as young people now feel their hearts weighed down with nostalgia when the autumn wind blows.
In developed Western countries, elderly people often choose to go to nursing homes when they feel unwell. According to data from the World Health Organization (WHO), in 2013, an EU member state had an average of 1,325 nursing homes for every 100,000 people.
However, for elderly Vietnamese, entering a nursing home in the West is a difficult choice. The first obstacle is the language - the thought of entering a nursing home without being able to communicate well makes them uneasy.
The second barrier is the economic element. Genworth's survey in 2021 has shown that the average cost for a separate care room in a nursing home in the US is about VNĐ206 million per month (about VNĐ2.4 billion/year).
In the UK, the figure is around £50,000 per year, and the cost of a dedicated 24-hour care nurse is around £120,000 a year. Not everyone can afford it.
In addition, the nursing industry in Western countries is entering a nurses shortage that now also makes it difficult for people who want to register for the service. According to Professor David Grabowski of Harvard University, the US currently has a shortage of 238,000 nurses.
A new beginning
According to CNBC, every day, about 10,000 Americans turn 65 years old. By 2050 there will be 88 million elderly people in the US. The situation in developed countries in Europe is similar. In recent years, elderly people in Western countries have found solutions by looking to nursing homes in Southeast Asian countries such as Thailand.
According to the Daily Mail, the cost for an elderly person at Care Resort nursing home in Chiangmai, Thailand, starts at a basic level with a private room, and a private nurse is VNĐ33 million per month (about VNĐ392 million/year)).
With the luxury package costing VNĐ1.25 billion/year, Mary from Kent (UK) has a lavish apartment with two bedrooms, two bathrooms, and even her small garden, and she is also cared for around the clock by four rotating nurses. This premium care package costs much less than in the UK and the US.
Data released by Statistica shows that in 2017 the total revenue of nursing services in Thailand only reached 460 million baht (US$13.7 million), in 2019, this revenue more than doubled. This revenue is expected to increase rapidly in the coming years.
For elderly Vietnamese living abroad, Thailand or the Philippines is not the place they want to choose because even though the cost is cheap and the service is good, it is not their homeland; the people are not from the same country and do not speak the same language.
Compared to Thailand, Việt Nam has a lot of potentials to provide elderly nursing services. Firstly, Việt Nam has a tropical climate with some of the most beautiful beaches in the world.
Secondly, the country has experience in resort services among the top quality globally with attractive competitive prices. In addition, every year, Việt Nam trains and provides many nurses for developed countries such as Japan and Germany, so there is an abundant and high-quality labour source.
With a good development, Việt Nam can compete with Thailand in providing the above services. When Việt Nam has a supply of nursing homes with quality services that meet world standards, customers worldwide will move to the country.
Grasping the aforementioned trend, Tuan Minh Group has recently launched the first 5-star nursing home model in Việt Nam to meet the repatriation needs of Vietnamese moving back home.
Tu Tam S-Merciful Nursing Home is designed as a combination of Western and Eastern health care systems, suitable for Vietnamese needs.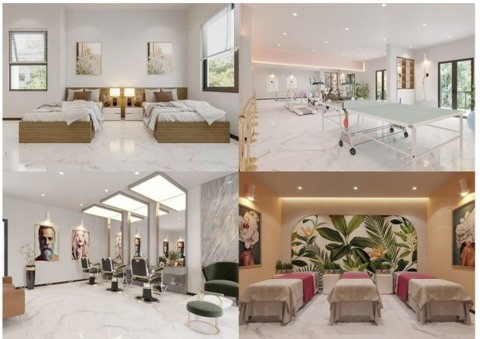 TuTam S-Merciful Nursing Home
In addition, the mental health factor of the elderly is put on the top by the group leader. With the motto "A nursing home is a place for a new beginning, not an end," elderly people will have the opportunity to participate in activities and experience and discover unexplored possibilities.
Returning to their homeland, speaking their mother tongue, and being cared for by fellow countrymen, expatriates will not have to worry about their heavy hearts whenever the autumn wind blows.
Tu Tam S-Merciful Resort and Healthcare System
Head office: 241 Vu Tong Phan, Khuong Trung, Thanh Xuan, Ha Noi
S-Merciful Resort - Chuong My, Dong Tru, Phu Nghia, Chuong My, Ha Noi
S-Merciful Resort - Tam Giang: No. 2, Nguyen Lu, Thuan An, Phu Vang, Thua Thien - Hue
S-Merciful Palace Nursing Home – Son Tra: 150 Vo Nguyen Giap, Son Tra, Da Nang
S-Merciful Palace Nursing Home – District 7: 13-15 Hoang Quoc Viet, Phuong Phu Thuan, District 7, HCM City
Hotline: 0906885151
Website: smerciful.com/
Fanpage: facebook.com/duonglaotutam.vn
Email: This e-mail address is being protected from spambots. You need JavaScript enabled to view it
Source: VNN
Maybe You Also Interesting :
» Son Tung M-TP first Vietnamese artist to receive YouTube Diamond Play Button
» Hanoi basketball club Thang Long Warriors sign American player
» Woman rescued after 7 hours adrift at sea