'Billionaire Island' Hon Thom an investment phenomenon
Hon Thom Paradise Island promises to be a magnet to attract tourists with investment to become a "billionaire island."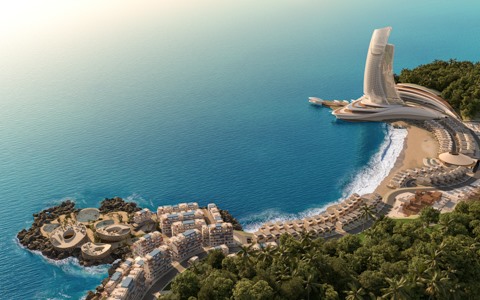 Hon Thom Paradise Island promises to be a magnet to attract tourists with investment to become a "billionaire island."
Paradise of wellness-standardised second-homes
The trend of relaxation in recent years has significantly changed due to the impact of environmental pollution and the pandemic. Health is more important than ever, and the demand for relaxation is now not only relaxation and entertainment but also safety with advanced healthcare.
For such reason, the Vietnamese elite highly pursue the wellness-standardised second-home model along with investment in architecture, functionality, personalisation, and unprecedented natural beauty.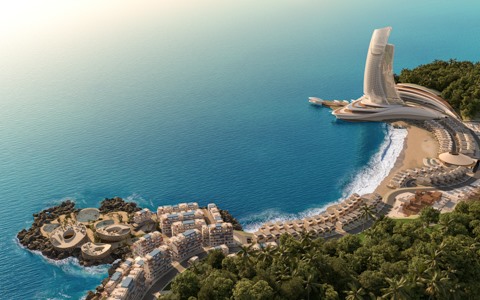 Super-complex of Hon Thom Paradise Island with the Sail Building – the symbol of its pride
Hon Thom Paradise Island has become a "phenomenon" attracting investors in Phu Quoc by crystallizing the beauty and functionality of the wellness-standardised real estate.
Bringing Viet Nam into the map of paradise islands in the world, Hon Thom has been invested with a series of works deserving to be called a brilliant product along the coast, sand, spectacular reefs, and primaeval forests in Hon Thom Island.
The perspective of the luxury villas - The Sailing Bay - in Hon Thom Island
As the "heart of pearl" surrounded by Phu Quoc Island's sea and forests, Hon Thom is curled up in beautiful nature and tropical atmosphere and poetic scenery, with fresh breezes carrying the salty taste of the sea.
The wellness-standardised villas here not only own a one-and-only location but also are designed to meet the strict and specialised standards of the elite, creating an extraordinary living space for the super-rich.
In that wonderful landscape picture, the Hon Thom residents will wake up to the sound of birds chirping, sip a cup of coffee in the morning on a sunny porch, receiving the crisp air from the sea without any worries about urban lifestyles.
Strolling on the paths through green forests and breathing the fresh air on the pearly beach among the waves is an unmatched experience that no other resort can offer.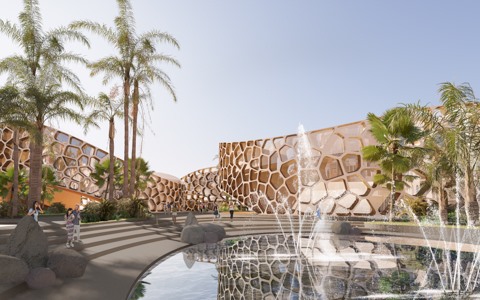 The perspective of Sun Iconic Hub in Hon Thom Paradise Island
Comparable to any leading luxury resort in the world, citizens of the "billionaire island" will receive first-class health and beauty care at a Wellness Center with a state-of-the-art gym system meeting international standards.
Moreover, Hon Thom is a land of endless fun, with inspirational sea games at Sun World Hon Thom Nature Park and preeminent experiences at Clubhouse, Beach Club, Dolphin Bay, or a shopping centre on East-West Avenue, and exciting festivals throughout the four seasons.
It can be said that, more than anywhere else, the paradise island of Hon Thom may meet a dreamy life with full world-class facilities that the elite has been pursuing in Viet Nam.
An investment destination for a prosperous future
Bringing Vietnamese pride and the spirit of reaching out to touch the world's elite values, Hon Thom Paradise Island is being constructed to become a super-complex entertainment resort of unprecedented scale in the country, which can be compared with other paradise islands such as Bora Bora or the Maldives.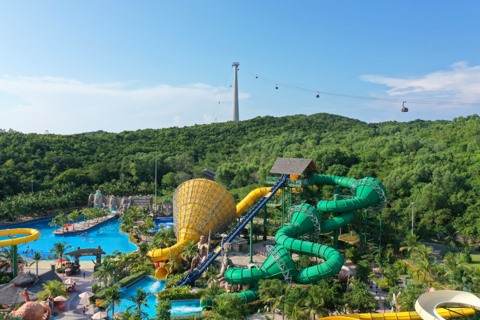 Aquatopia Water Park in Sun World Hon Thom Nature Park
Pursuing strict aesthetic thinking, Hon Thom Paradise Island is not only a "sanctuary" of world-class constructions such as the world's longest sea-crossing cable car; Aquatopia Water Park with 21 leading modern games in Southeast Asia, etc., but also brings the elite real luxury living experiences with two yacht ports, a helipad, seaplane and casino.
Prime commercial streets located right at the million-dollar yacht harbour, chain stores serving high-end goods from many international brands, and flashy shophouses close to iconic destinations all promise to bring outstanding trade potential to make Hon Thom more and more prosperous and magnificent.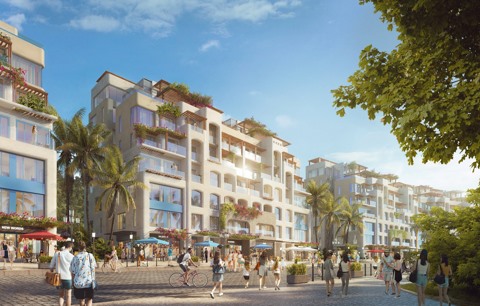 Hon Thom promises to become a busy destination attracting high-class tourists.
The series of high-class experiences at Hon Thom Paradise Island will redefine resort value, set a new standard of living, and promise to become a magnet to attract the increasing number of upper-class tourists with high payment for such experiences.
Investment in Hon Thom is also an investment for a prosperous and sustainable future. Investors not only benefit from international-scale infrastructure and enjoy the elite lifestyle of the super-rich, but also receive the potential of great profit when more and more domestic and international tourists flock to the prestigious "billionaire island."
Source: VNN
Maybe You Also Interesting :
» Phu Quoc, ideal tourist destination with special visa exemption
» VFF, Sun Group sign deal to promote football development
» World Travel Awards honor Sun Group projects