While Ha Long Bay hogs the limelight and the crowds, secluded Beo Co Islet on Bai Tu Long Bay has so far escaped the attention of mass tourism.
Located among the rolling mountains of Bảo Yên District, Tiên Cảnh Cave is a jewel of Lào Cai Province.
Australian travel magazine Holidays with Kids listed Alma Resort Cam Ranh and The Anam in Cam Ranh beach town in central Vietnam among the world's 10 best family-friendly destinations.
Hon Thom Paradise Island promises to be a magnet to attract tourists with investment to become a "billionaire island."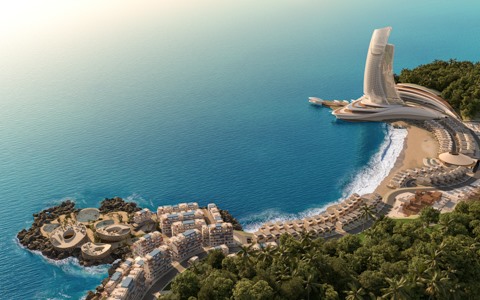 There are good reasons Da Nang is known as Vietnam's "most liveable city" and it is well worth a visit and more to discover its manifold attractions.
Nestled at the foot of the Khau Phạ Pass, one of the four greatest mountain passes in the country, Lìm Mông Village appears with a peaceful beauty that makes our hearts flutter.
Canadian travel magazine The Travel listed Phu Quoc Island in the south and northern Cat Ba Island among the most stunning islands in Southeast Asia.
The Dong Lam Steppe in the northern province of Lang Son unveils a completely different beauty when the grasslands are flooded.
Page 1 of 24