Explore Vietnam
Saigon's Tu Phu coffee shop in District 3 is known for its vibrantly colored pagoda-style design.
Warm hospitality, convenient visa policies and modern infrastructure make Thailand a top outbound destination among Vietnamese tourists, some of whom call it their "second home."
Hoi An ancient town has been listed in the top 10 towns that offer a true taste of local culture and history for travelers.
The Thai government expects its 10-year, multiple entry Long Term Residence visa program, will attract a million foreigners over five years as a boon to post-pandemic tourism and economic growth.
The government has set a target of turning Ly Son, an island district off the central Quang Ngai Province, into a coastal city with an improved infrastructure to boost tourism growth.
Authorities in the Philippines earlier this week sacked five airport security personnel for allegedly stealing ¥20,000 ($200) from a Thai tourist at the Ninoy Aquino International Airport.
Ba Ria-Vung Tau Province has called on the tourism ministry to waive visas for visitors from Australia, New Zealand, Europe, and North America who want to stay for long.
Two cruise ships carrying 700 tourists have docked at Vietnamese ports and two others with 3,500 passengers are set to arrive soon, heralding a busy year of cruise tourism.
Total revenue from domestic and foreign tourists in the first two months of 2023 reached VND85.6 trillion ($3.6 billion), according to the Vietnam National Administration of Tourism (VNAT).
What makes Nguyen Thi Minh's beef noodle soup different is the topping that nobody else thought of: fried sausages.
Enveloped by lush greenery, Chứa Chan is adorned with many cliffs, creating a mesmerising panorama for adventure-seekers and nature enthusiasts alike.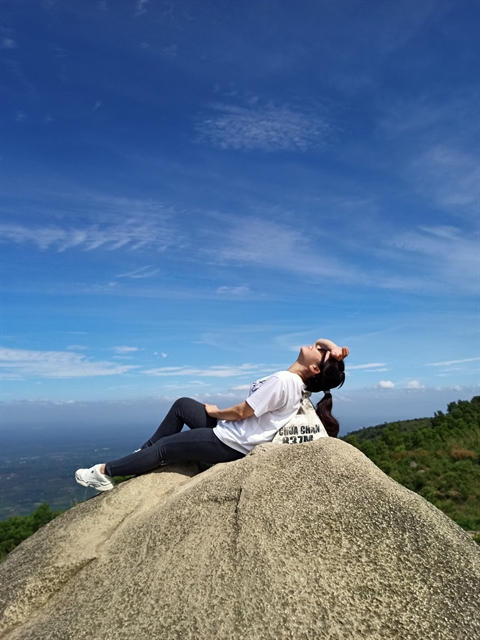 The Da Nang International Fireworks Festival, one of Vietnam's leading tourism events, will be held every Saturday night for five consecutive weeks starting June 3, marking its comeback after three years.
Thailand received 435,000 Russian visitors last year, 14 times more than in 2021, thanks to the easing of entry policies that allowed them a 45-day visa-free stay.
Page 8 of 343