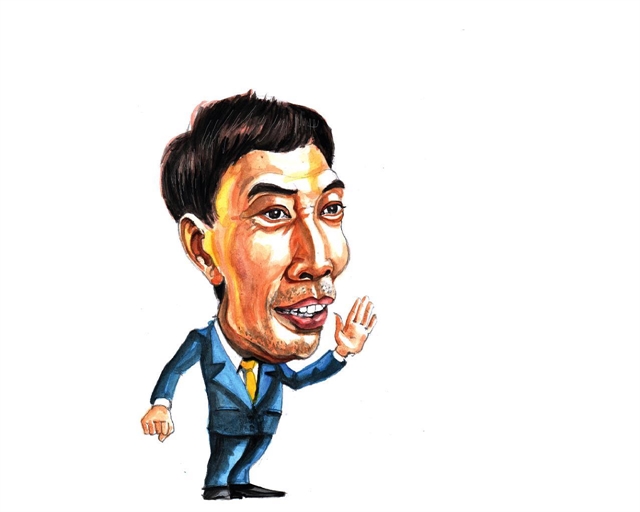 Võ Trí Thành
Võ Trí Thành*
Despite the negative impact of the COVID-19 pandemic, Việt Nam has seen an economic growth trajectory different from the general picture of the world economy over the past years.
In 2020, when the pandemic started causing devastating effects on a global scale, Việt Nam was among the few economies with positive growth (2.9 per cent) while major economies of the world witnessed a severe recession. In 2021, bucking the world's strong recovery, the economy's growth rate only reached 2.6 per cent.
Việt Nam has emerged as a stronger, more resilient economy over the past years. It recovered strongly from the low "base" two years ago to shine a light in a world of challenges and uncertainties.
The country's gross domestic product grew at 8.02 per cent in 2022, the fastest pace over the past 25 years, backed by retail sales (reflecting final consumption), investment (especially FDI disbursement), and impressively increased exports.
We, however, cannot rest on our laurels. Global economic and political uncertainties, challenges and difficulties that have appeared since the end of the third quarter last year are likely to remain for this year. There are several factors that need to be taken into account.
First of all, aggregate demand is driving growth. Total retail sales last year increased by 19.8 per cent thanks to domestic consumption and tourism exceeding 2019 levels before COVID-19.
This increase will be difficult to maintain for this year when outbound tourism accelerates (actually seen by the end of last year), unless the attraction of international tourism is highly effective (it did not reach the target of attracting five million foreign visitors last year, and was much lower than 18 million visitors in 2019).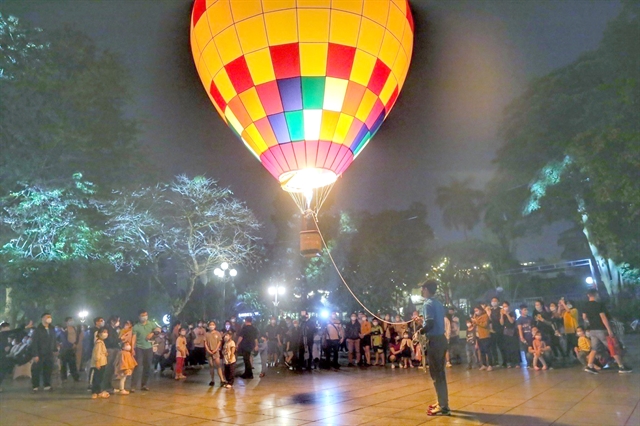 Hot-air balloons are displayed near Hoàn Kiếm Lake in downtown Hà Nội. The performance is a part of a tourism promotion programme themed 'Get on Hanoi 2022' which began on March 25 after Việt Nam officially reopened its economy. The recovery of domestic tourism has helped the country's economy make a strong rebound after COVID-19 pandemic. VNA/VNS Photo Tuấn Đức
In late 2021 and early 2022, Việt Nam had high hopes that public investment would be the driving force for post-pandemic recovery. That's not to mention a two-year Socio-economic Recovery and Development Programme from 2022-2023 with support money amounting up to VNĐ350 trillion (US$15.4 billion), approved by the National Assembly from the beginning of 2022.
Investment disbursement and programme implementation were, however, slow despite a little improvement in the fourth quarter of 2022. By the end of November, less than 60 per cent of the public investment plan had been implemented. About VNĐ60 trillion from the economic recovery and development package was actually spent. Private investment was also stagnating; except for foreign direct investment (FDI) disbursement which was quite good, reaching nearly $19.7 billion, an increase of 15.1 per cent compared to 2021.
Building public confidence, promoting public investment disbursement and the Recovery and Development Programme will have great implications for growth in 2023 and beyond.
Commodity exports last year also had a 10.6 per cent jump, fetching more than $372 billion. The downward trend was clearly seen when in the first nine months of the year, exports surged by 17.3 per cent. The significant drop in orders of manufacturing and processing firms in the last three months indicated an uncertain and lacklustre future.
In the last quarter of last year, S&P Global Vietnam Manufacturing Purchasing Managers Index declined to below the crucial break-even point of 50. In November and December, it hit 47.4 and 46.3 respectively, down from 50.6 in October. This indicates that Việt Nam's manufacturing sector can be in a contraction.
This is understandable when inflation in key markets, including the US and EU, was stemming consumer spending. In addition, as Fitch Solutions suggests, a likely rebound in demand from China after its zero-COVID policy was eased and the country reopened its economy on January 8 will not be enough to offset the impact of a further weakening in global demand.
Lessons learned during the pandemic such as closely monitoring the situation, being flexible in product transformation, taking advantage of FTAs, diversifying markets/partners, transforming governance methods, even restructuring, still have the same value.
The recovery and development programme has taken into account macro risks (inflation, public debt, financial speculation). But until the second quarter of 2022, the financial-monetary pressure was fully recognised. The pressure had been mounting since the end of the third quarter. Average inflation was low, but inflation still rose rapidly compared to the same period in the previous year. Consumer prices in December increased by 4.55 per cent from a year earlier.
The VND/USD exchange rate in October depreciated nominally by 8.9 per cent. The State Bank of Việt Nam was forced to widen exchange rate band from 3 per cent to 5 per cent and raise the operating interest rate twice, 1 percentage point each time. Little liquidity is left for economic recovery due to maturity mismatch problem in banking system and monetary tightening. Market confidence was eroded when many legal violations were discovered, further heightening stock and corporate bond market volatility.
Looking to the bright side, it can be said that many positive expectations are not baseless.
Many forecast that the world economy and many of Việt Nam's main partners will experience a mild recession. The US economy may have a soft landing and China's economy this year will grow better than last year (4.4 per cent compared to 3.2 per cent) due to easing the zero-COVID policy and stabilising the real estate market.
Financial-monetary pressure from outside is likely to ease. The Fed's policy will be more dovish, both in terms of intensity and frequency of interest rate hikes. High global inflation will peak and gradually decline this year. Liquidity tension in the Vietnamese financial and monetary market at the beginning of December last year was relieved by the central bank lifting the credit room by 1.5-2 percentage points. Monetary policy response led to the ease of pressure in foreign exchange market. At the end of 2022, nominal depreciation of VND/USD exchange rate was down to only about 3.5 per cent.
Disbursement of public investment and the recovery programme is expected to be accelerated. Along with it, substantial improvement in the investment environment and a commitment to structural reform will restore market confidence, thereby boosting investment and consumption.
Last but not least, Việt Nam still has a lot of potentials to attract quality FDI, especially when FDI flows to each country are highly selective and often characterised by comparative advantage, business environment, market connectivity and access (such as FTAs), trust in cooperation, and the guarantee of intellectual property rights.
It is believed that the ratio of realised FDI capital to registered capital increased from 54.3 per cent to 82.3 per cent between 2019 and 2022, and the rising proportion of FDI destined to high-tech and high value-added activities are signs that Việt Nam is capturing an increased part of global value-added manufacturing. This would be great growth momentum for the country in the future by creating jobs and making spillover effects to the whole economy.
In a world full of uncertainties and challenges, it is very necessary to "rethink, redesign, rebuild", and "take actions more decisively, wisely and flexibly" as stated by the Prime Minister.
Hopefully, Việt Nam can continue its path to success in 2023 like what it generally did last year. VNS
*Võ Trí Thành is a senior economist at the Central Institute for Economic Management (CIEM) and a member of the National Financial and Monetary Policy Advisory Council. A doctorate in economics from the Australian National University, Thành mainly undertakes research and provides consultation on issues related to macroeconomic policies, trade liberalisation and international economic integration. Other areas of interest include institutional reforms and financial systems. He authors Việt Nam News column Analyst's Pick.