Digital transformation vital to businesses in the new-normal and beyond
Adapting to the digital transformation is key for Vietnamese businesses to not only recover from the COVID-19 pandemic but also enhance their competitiveness in the long-run, according to experts.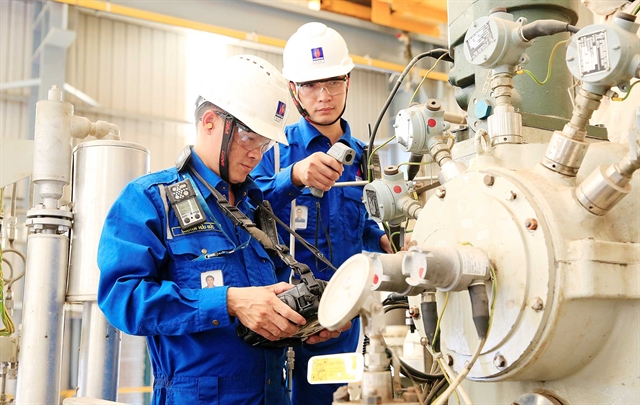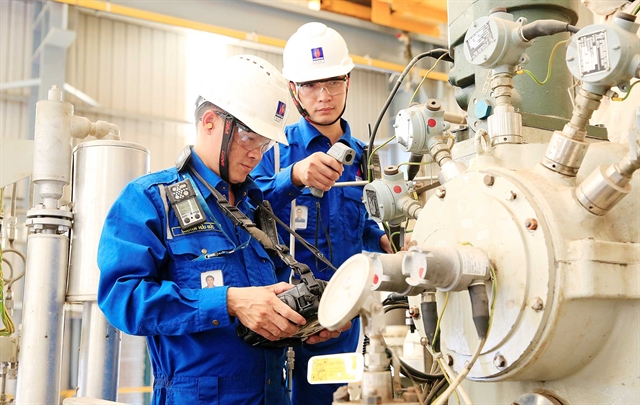 By Thu Trà
HÀ NỘI — Adapting to the 'digital transformation is key for Vietnamese businesses to not only recover from the COVID-19 pandemic but also enhance their competitiveness in the long run.
During a webinar called "Digital Transformation: International Experience in Employment Security & the Future of Skills for Vietnamese Workers" in Hà Nội on Monday, Lê Văn Thanh, Deputy Minister of Labour, Invalids and Social Affairs (MOLISA) said that the digital transformation has been already changed all areas of social life including labour and employment.
"Since 2019, there have been many forecasts that digital transformation will affect the employment structure, requiring employees to change their working methods to be able to adapt and seize opportunities. Businesses must change the traditional way of operation to fit a digitally transformed society and the government must make flexible and timely decisions and digitise the form of management," Thanh said.
Thanh said Việt Nam is a country with a labour force in its golden age. In 2020, the national labour force was about 54.8 million people; the labour force participation rate was 74.4 per cent.
"Securing jobs and enhancing skills for workers in the context of digital transformation is one of the important goals of every country, especially a developing country with a large workforce like Việt Nam.
"In particular, in the past two years, it can be seen that the impact of the COVID-19 pandemic, in some ways, has been a factor accelerating the process of digital transformation in the field of labour and employment in Việt Nam," he said, adding that as vaccination is deployed globally and in Việt Nam as well, the domestic labour market is expected to recover from 2022 onwards.
However, the pandemic, which is forecast to be very unpredictable, will require the labour and employment sector to be more prepared, to change most of the way it operates in the direction of modernity and digitisation to adapt to the 'new normal', Thanh said.
Comprehensive solutions from all stakeholders in the domestic labour market will be also needed to improve the quality of recruitment and training human resources through skills development and knowledge enhancement for workers in the new situation, he said.
According to ManpowerGroup, one of the leading global workforce solutions companies, digital transformation is among today's workforce trends.
The Skills Revolution Reboot 2021 research by ManpowerGroup reveals that 38 per cent of companies globally are speeding up their digitisation and automation. Việt Nam is catching up on the trend; 86 per cent of employers are automating plans to maintain or increase their headcount.
"The global workforce is experiencing an ever-changing world of work, which is hastened by the fourth industrial revolution, particularly digital transformation, and COVID-19," Simon Matthews, Regional Manager of ManpowerGroup in Việt Nam, Thailand and the Middle East said at the event.
"Under the impact of the Industrial Revolution 4.0 and the pandemic, employers today take a more important role than ever in providing sustainable employment, and the Human Resources department should consider adopting the people-first approach in their business strategy," he added.
According to a World Bank's report, the number of new jobs created by digital transformation will be seven times more than the number of jobs lost.
By 2045, an estimated 10 million new jobs (net) will be created, mainly in modern services, and a smaller number of new jobs in the manufacturing sector.
However, this depends on the development of the right skills for the domestic workforce, while the loss of traditional jobs can happen immediately.
Other side of a picture
Deputy Minister Thanh said there have been many concerns about the digital transformation creating fluctuations in the labour market, especially in countries with low labour productivity and an economy mainly based on supply chain and assembly.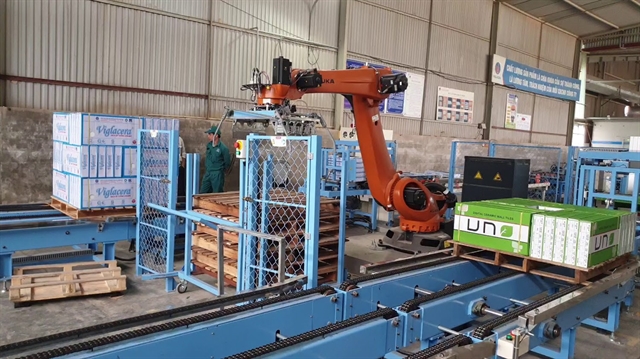 For Việt Nam, the current boom in the application of digital technology, smart devices, and robots to production is posing many challenges to the Vietnamese labour market. The abundant and cheap labour will no longer be a factor in creating competitive advantages and attracting foreign investment, he noted.
"Việt Nam may also be under pressure on job creation and will face an increase in unemployment or underemployment because of its large population but low quality of labour."
Up to 46 million untrained Vietnamese workers will face the risk of not having the opportunity to participate in high-income jobs, being replaced by robot labour and smart technology equipment, Thanh said, adding that the digital transformation is reshaping and transforming skills and roles in demand, highlighting the need for upskilling and workforce retraining.
To adapt the labour market for digital transformation over the years, MOLISA and its units have focused on implementing many solutions, including the application of technology and digitisation in connecting labour supply and demand, strengthening the consulting and job introduction activities of employment service centres across the country, as well as giving priority to improving vocational skills for workers to meet new requirements.
Vũ Trọng Bình, head of MOLISA's Department of Employment, said they are also building a five-year strategy for job restructuring by region, industry, quality, employment under new production, and business models.
"It is seen as a difficult task but we hope to receive the support of stakeholders to predict and assess how the employment structure in all aspects will change. Based on this employment restructuring strategy, Việt Nam will determine the training and quality improvement of the workforce," Bình said.
Bình said the digital transformation depends on the needs of enterprises themselves to adapt to the digitalisation trend. He emphasised the importance of building a national digital infrastructure as a basis on which businesses can successfully deploy digital transformation.
Without this digital infrastructure, businesses cannot operate strongly in the digital business environment as they can only deploy digital transformation in their internal organisations and the areas they are involved in, he noted.
In recent years, the Government has made efforts to adopt national-level initiatives and policies, creating a premise for facilitating digital transformation especially in human resources in Việt Nam.
Recently, the Government has issued important resolutions and programmes, such as Resolution No 17 dated March 7, 2019 on several key tasks and solutions to develop e-Government in the period of 2019-20 toward to 2025, and Decision No 749 dated June 3, 2020, of the Prime Minister on "National Digital Transformation Programme to 2025, with orientation to 2030.
These policies and programmes have shown the Government's efforts to build a legal corridor, providing solutions and gathering the strength of the whole political system to help Việt Nam thrive and go further.
In August 2021, Deputy Prime Minister Vũ Đức Đam signed a decision approving a programme on training and retraining skills to meet the requirements of the fourth Industrial Revolution.
The programme provides training in new occupations and vocational skills for at least 20 different professions at the college and intermediate educational level, with priority given to information technology, new technology, high technology and future skills that meet the requirements of the fourth Industrial Revolution.
The minimum number of trainees is 120, and the total number of trainees participating in the programme is about 4,800.
It also aims to improve knowledge and skills associated with a job change for at least 300,000 workers affected by the fourth Industrial Revolution with a training time of under one year, helping to identify new industries, training occupations, vocational skills and training models to adapt to the revolution.
Its tasks and solutions are to assess and identify training and retraining needs, develop training and retraining programmes, improve the capacity of teachers and managers of vocational education institutions and teachers in enterprises, and select vocational education institutions and enterprises to order training and retraining. — VNS
Source: VNN
Maybe You Also Interesting :
» Digital transformation more than just technology: deputy minister
» Promoting innovative start-ups in the context of COVID-19
» MoLISA needs to digitalise its operation to better manage: deputy PM