Việt Nam aiming to become one of the world's leading centres of wood production and processing
Editor Choice
With the potential of tropical forest resources, Việt Nam aims to become one of the leading centre for production, processing and trade of forest product.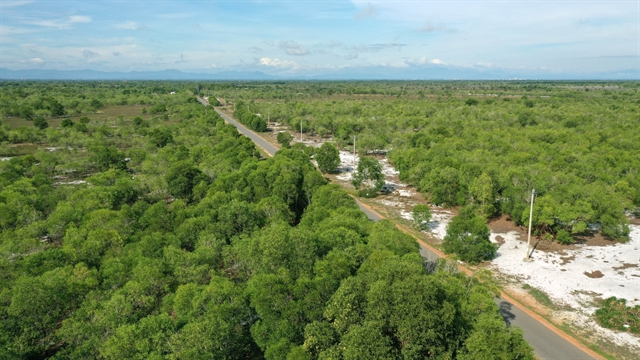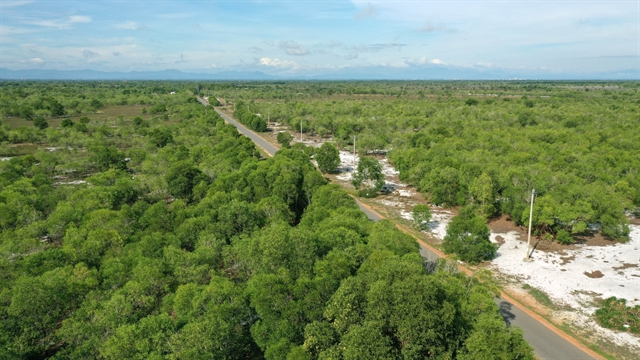 HÀ NỘI — With its abundance of tropical forest resources, Việt Nam is aiming to become one of the world's leading centres for the production, processing and trade of forest products.
This is one of the targets of the Việt Nam Forestry Development Strategy for the 2021-2031 period with a vision to 2050 which was approved by Prime Minister Nguyễn Xuân Phúc.
The strategy aims to ensure the forestry sector can make an increasing contribution to socio-economic development, environmental protection, water security and the response to climate change. This means not only generating jobs and raising incomes for local residents but also maintaining national defence and security and helping realise the national goals of sustainable development.
The State management system for forestry will be streamlined while maintaining effective operations.
Another purpose of the strategy is to ensure equal participation among all economic sectors in forestry activities, maximising the use of social resources as well as the application of advanced science and technology in the industry.
Under the strategy, by 2050, the forestry sector is hoped to be modern, economic and technical with high competitiveness. The sector will bring into full play the advantage of its tropical forest resources, using modern and environmentally friendly technology to create a variety of products with high added value. It will also widely participate in global supply chains, contributing to the sustainable development of the country.
The forestry sector is expected to make important contributions to building a countryside that is rich and civilised by improving livelihoods, developing a green economy associated with forest resources and preserving the traditional cultural identity and living space of ethnic minorities.
Forests will be managed in a sustainable way and natural resources and biodiversity will be conserved in the long term, according to the strategy.
Environmental security and water resources will be ensured while the negative impacts of natural disasters will be minimised. The sector will also fully implement Viet Nam's international commitments.
To achieve the targets, the strategy includes some solutions such as reviewing and completing the forestry policy system based on the 2017 Law on Forestry and reforming mechanisms and policies to mobilise more resources for forestry development in association with sustainable poverty reduction.
Attention will also be paid to enhancing legal education on forest protection and development and raising people's awareness of forest protection.
The strategy also proposes building synchronous forestry infrastructure and modernising the forestry sector and logistics services. It is necessary to restructure concentrated production areas to develop key products in accordance with the advantages of each region associated with forest product processing zones and commercial services.
The sector will step up modernisation, mechanisation and synchronous automation in concentrated commodity forestry production areas. By 2030, the rate of mechanisation in land preparation, seeding, tree planting, care, pest control, forest fire prevention, timber and forest product exploitation and transportation is expected to be at least 30 per cent.
In the strategy, Việt Nam also hopes to become one of the leading manufactures and exporters of wood products in the world.
Per the strategy, the State will provide support and issue policies to encourage investment in the construction of at least three high-tech forestry zones in the north, central and south region to promote the development of the forestry sector in a modern way with the use of high technology. — VNS
Source: VNN