Shares extend gains, propped up by banks and brokers
Editor Choice
The VN30 tracking the top 30 shares by market value and liquidity on the Hồ Chí Minh Stock Exchange rose by 1.4 per cent.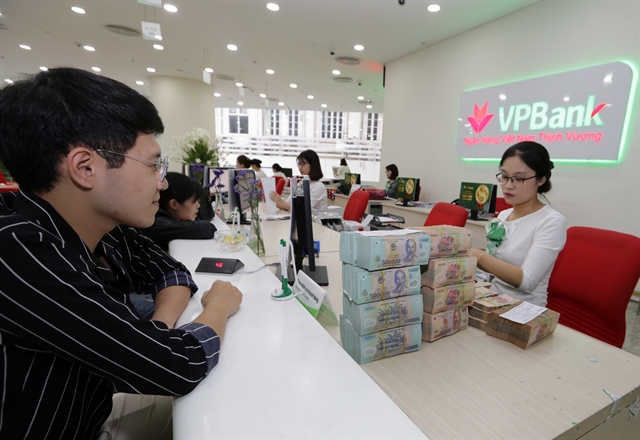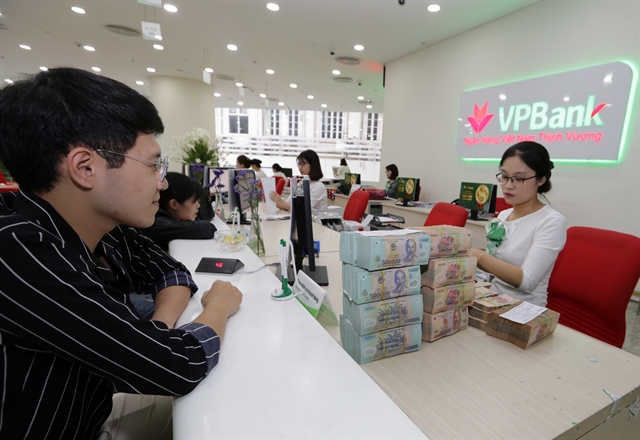 HÀ NỘI — The VN-Index extended gains on Thursday, adding 1 per cent to close trading at 1,181.73 points, propped up by banking and securities shares.
The southern bourse's index edged up 0.7 per cent on Wednesday.
The VN30 tracking the top 30 shares by market value and liquidity on the Hồ Chí Minh Stock Exchange rose by 1.4 per cent.
Among the VN30, only three stocks slumped, namely Vingroup (VIC), Petrolimex (PLX) and Khang Điền House Trading and Investment (PLX).
Banks and brokerage firms led the market.
VPBank (VPB) was the biggest gainer, up 4.2 per cent, followed by the Bank for Investment and Development of Vietnam (BID) and Sacombank (STB) increasing 3.1 per cent each. Others such as Vietinbank (CTG), Hồ Chí Minh Development Bank (HDB), Military Bank (MBB) and Techcombank (TCB) rose between 1-2 per cent.
Brokers also gained but the biggest advancers were small and medium-sized companies such as Agribank Securities (AGR), Trí Việt Securities (TVB), BIDV Securities (BIS) and FPT Securities with a growth of 3-6 per cent. Big firms such as Saigon Securities Inc (SSI) climbed 2.6 per cent and Hồ Chí Minh Securities (HCM) increased by 1.7 per cent.
The overall market condition was positive with 277 shares rising, 149 declining and 65 closing flat.
More than 629 million shares worth VNĐ15.1 trillion (US$651.3 million) were traded on the southern bourse, down 13 per cent in volume and 16 per cent in value compared to the previous session
According to BIDV Securities Co, the upturn in Thursday's session helped the market return to the resistance level of 1,180 points, with cash flowing into the market.
"The positive market breadth reflects positive trading activity in the market. Although foreign investors remained net sellers on both exchanges, their net selling value is declining. If the trend of net selling continues to decline and market liquidity remains stable, the VN-Index may retest the 1,180-1,200 range in the near future," its analysts said in the daily report.
Bảo Việt Securities Co predicted the market will experience struggles and fluctuations during the session, together with a sharper divergence among stocks.
"Large-cap stocks will continue the cumulative adjustment process. Cash flow will focus on small- and medium-cap stocks during this period," BVSC's analyst Trần Xuân Bách wrote in a note.
On the Hà Nội Stock Exchange, the HNX-Index climbed 2.4 per cent to close the session at 273.52 points with 160 million shares worth VNĐ2.6 trillion ($113 million) traded.
Foreign traders were net sellers to the tune of VNĐ284 billion. — VNS
Source: VNN
Tags:
Maybe You Also Interesting :
» Market rebounds, VN-Index returns to 1,250 point-level
Shares settled higher on Wednesday, reversed morning course on recoveries of materials and banking stocks.
» Market reverses course, VN-Index rebounds
Việt Nam's stock market finished higher on Wednesday as recovery from stocks, especially bank stocks, supported the market.