VISSAN ready to serve customers during Tết
Editor Choice
VISSAN Joint Stock Company, which processes and sells fresh and frozen meat and processed foods, said it began preparing ingredients last June for producing products for the Tết (Lunar New Year) holiday this year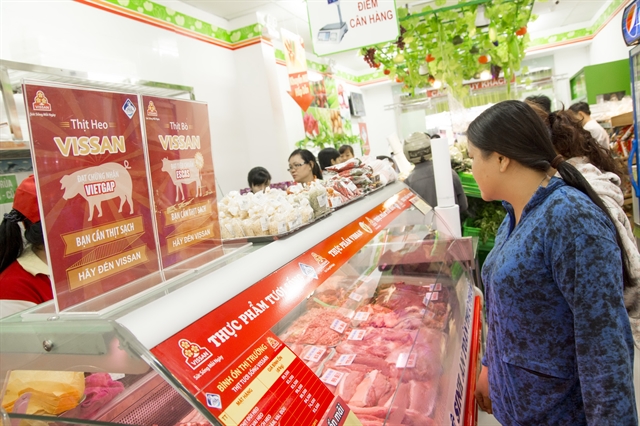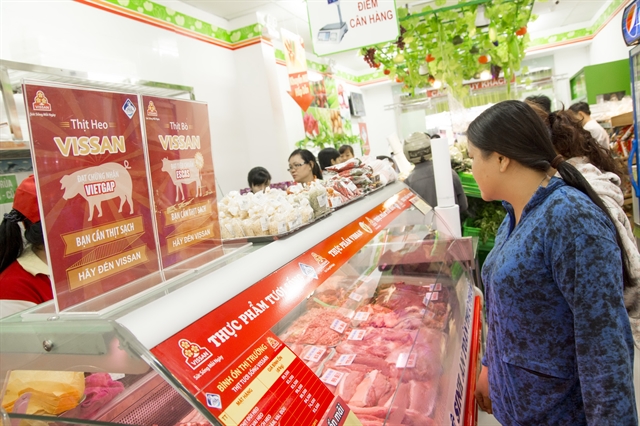 HCM CITY — VISSAN Joint Stock Company, which processes and sells fresh and frozen meat and processed foods, said it began preparing ingredients last June for producing products for the Tết (Lunar New Year) holiday this year.
VISSAN will supply 2,300 tonnes of fresh pork and beef and 5,200 tonnes of processed foods, 5 per cent and 10 per cent more than last year, respectively.
The total value of goods that the company has prepared for Tết is worth VNĐ900 billion (US$38.9 million), up 11 per cent compared to last year.
With such preparation, the company will ensure meeting market demand before, during and after Tết for quality products at stable prices.
It has also prepared packaged frozen pork products weighing 1 kg and 2 kg to meet market demand.
VISSAN has committed to keep prices stable, and not to increase selling prices before and after Tết.
It has launched many promotions with discounts between 5-10 per cent on processed and fresh products at its points of sale.
The company also plans to launch many new products this year. — VNS
Source: VNN