Mekong Delta seeks to enter global value chains
Editor Choice
The Cửu Long (Mekong) Delta needs to develop value-added agricultural products to enter global value chains, officials have said.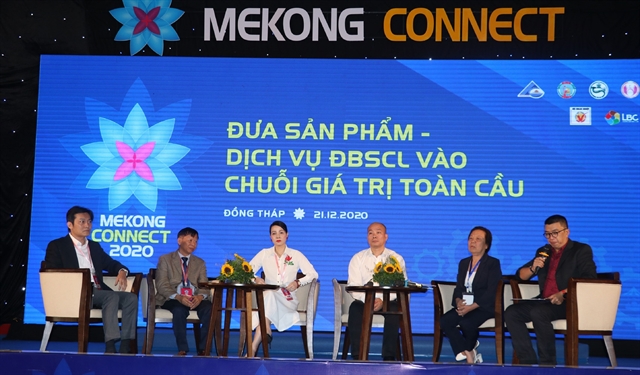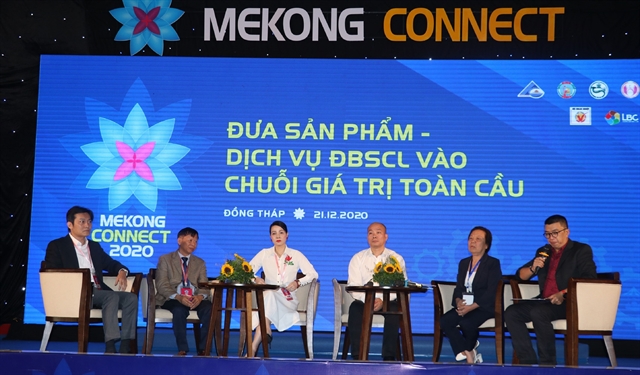 HCM CITY — The Cửu Long (Mekong) Delta needs to develop value-added agricultural products to enter global value chains, officials have said.
Amid deep global integration, trade links are a driving force for economic development, Lê Quốc Phong, Secretary of the Party Committee of Đồng Tháp Province, said.
With an open economy, Vietnamese-made goods will face strong competition from foreign-made goods.
Phong spoke at the Mekong Connect - CEO Forum held in Đồng Tháp Province earlier this week.
Lê Minh Hoan, Deputy Minister of Agriculture and Rural Development, pointed out that application of science and technology advances in agricultural production are needed to create more value-added products.
Enterprises are encouraged to co-operate with State agencies in science and technology research so they can produce quality products, Hoan said.
In the agro-aqua-forestry sector, exports hit more than US$40 billion this year, he said.
Nguyễn Minh Hải, deputy chairman of the European Chamber of Commerce in Việt Nam (EuroCham), said there are 39 Vietnamese Geographical Indications (GIs) in the EU, including Bạc Liêu salt and Vĩnh Kim star apples from the Mekong Delta region, providing an adequate framework for further promotion of imports of quality products.
The EU maintains some of the highest sanitary, phytosanitary, origin tracing, and sustainable standards in the world.
Hải highlighted the importance of raising local standards and developing new value-added products which can compete internationally, particularly in the EU market with its population of 450 million.
The EU-Việt Nam Free Trade Agreement (EVFTA), which came into effect in August this year, has paved the way for increased trade between the EU and Việt Nam.
The elimination of tariffs under the EVFTA is expected to benefit key export industries, including agricultural products, but technical barriers to trade are expected to be raised, imposing challenges for Mekong Delta products and services to penetrate the EU market.
Mary Tarnowka, executive director of AmCham Vietnam in HCM City and Đà Nẵng, said many AmCham member companies like Cargill, Coca-Cola, Suntory Pepsi and Pharmacity already have extensive operations in the Mekong region.
Agricultural products from the Mekong region, like shrimp, catfish, dragon fruit and mango, are now exported throughout the US.
The Mekong region has the potential to attract considerably more investment and sustainable growth. It has some of the richest natural renewable energy resources in the world, such as solar and wind.
AmCham member companies are eager to partner in renewable energy development in the Mekong region – from supply of solar panels and wind turbines to project development and energy generation.
Vũ Tiến Lộc, chairman of the Việt Nam Chamber of Commerce and Industry (VCCI), said localities in the Mekong Delta need to invest in sustainable agro-economic development, as well as infrastructure to improve connectivity in the region and HCM City economic hub.
The fifth Mekong Connect - CEO Forum attracted 700 enterprises, Government leaders, and domestic and foreign experts who have concerns and interests related to the Mekong Delta.
The forum was organised by the ABCD Mekong regional network including Cần Thơ City and provinces of An Giang, Bến Tre, and Đồng Tháp, in co-ordination with the Business Association Of High Quality Vietnamese Products and the Leading Business Club. — VNS
Source: VNN
Maybe You Also Interesting :
» HCMC most preferred destination for Vietnamese migrants
» $95.5 million upgrade sought for HCMC-Can Tho highway section
» Run for the Mekong Delta: 3,500 people register in 5 days