HCM City e-commerce market firmly on growth path
Editor Choice
Vissan JSC has launched an online store chain on Loship, the Vietnamese e-commerce platform operating its own fleet of one-hour delivery.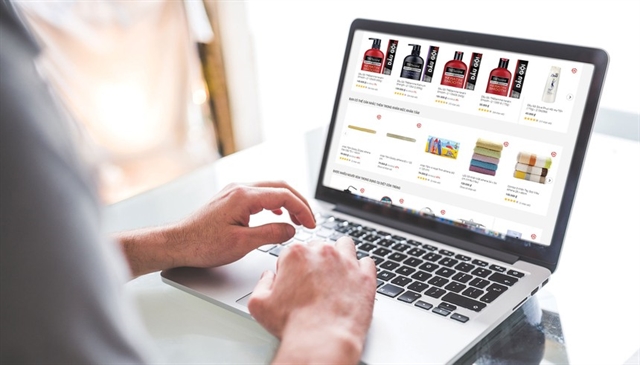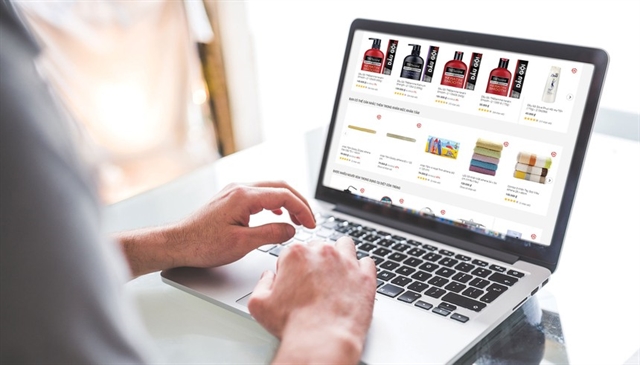 HCM CITY — Vissan JSC has launched an online store chain on Loship, the Vietnamese e-commerce platform operating its own fleet of one-hour delivery.
Its products like fresh meat and processed foods are also available on e-commerce platforms Sendo and Tiki and the Now app, and the company said it plans to further diversify its online sales channels to offer more convenience to customers.
Retailers like Saigon Co.op and Big C have also enhanced sales via online channels and telephone and home delivery services.
According to the HCM City Department of Industry and Trade, city enterprises have embraced digital transformation and are promoting online sales, achieving good growth in this channel, especially during the Covid-19 outbreak.
According to experts, with the growing middle class, relatively young population and robust consumer spending, Việt Nam, especially HCM City, has been experiencing high growth rates in its retail sector.
Technology has been changing consumer behaviour, with more people buying online, they said.
This has prompted supermarket and convenience store chains to pay more attention to the online channel, besides expanding their physical distribution networks and improving in-store experience for customers, they added.
In a report on e-commerce development, the department said the HCM City market has enjoyed double-digit growth annually since 2015.
Sales in the online segment were up sharply, particularly during the Covid-19 outbreak, it said.
Around 90 per cent of the city's residents have access to the internet, making it easy for them to search and shop for goods online, according to the department.
Many people also choose refer to information about goods and evaluate and compare prices mainly online before deciding to make a purchase online or offline, it added.
With fierce competition in the market, retailers in the e-commerce market have constantly made efforts to improve their business model and develop new technologies to improve the customer experience.
They have also entered into partnerships with online payment service providers and e-wallets to offer customers various payment options.
Nguyễn Anh Đức, general director of Saigon Co.op, the owner of Co.opmart, Co.opXtra, Co.op Food and other supermarket chains, said Việt Nam's e-commerce market is forecast to achieve a breakthrough and continue to maintain high growth over the next five years.
"Saigon Co-op will continue with its unique e-commerce development strategy based on existing points of sale and enhancing the use of new technology and digitisation to keep up with market trends.
"Saigon Co-op will exploit the e-commerce model effectively, perfecting an e-commerce website and developing omni channel."
Lê Trí Thông, CEO of Phú Nhuận Jewelry Joint Stock Company, said since gold and jewellery are high-value goods so there is always a need for in-store experience.
But this has changed with its revenues from online sales rising significantly in recent times.
The company has set up an online order processing centre in each region to ensure harmonious development of both online and offline sales channels.
According to market research companies, despite the rise of digital channels, physical channels still dominate the retail scene in Việt Nam.
This underscores the need for businesses to develop omni-channel strategies, and provide seamless consumer experiences that integrate both online and offline consumer journeys across all their touchpoints, they said.
There is huge demand for online shopping, but many consumers are still concerned about the poor quality of products, the huge disparity between what is advertised and delivered and leakage of personal information, according to experts.
To gain consumers' trust, their products should have certified origins and they should control fake and poor quality goods on their platforms, they said.
Phan Bích Tâm, country manager of the Mobile Marketing Association in Việt Nam, said businesses need to adopt responsible marketing strategies to help build customers' trust in online shopping.
The HCM City People's Committee has assigned the Department of Industry and Trade to draft a plan for developing the e-commerce sector in the next five years in order to create a legal framework for the sector in line with the current trend. — VNS
Source: VNN