Technological innovations, reforms: key to boost SMEs' productivity for post-pandemic recovery
Technological innovations and administrative reforms would be the key to boost small and medium – sized enterprises (SMEs) productivity, which was critical for post-pandemic recovery.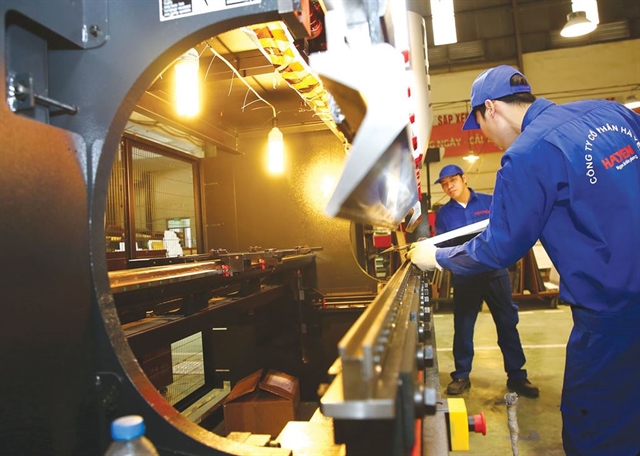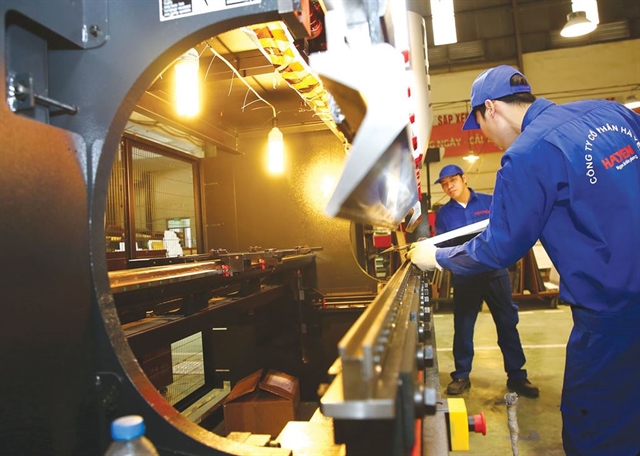 HÀ NỘI — Technological innovations and administrative reforms are key to boosting productivity for small and medium – sized enterprises (SMEs), which is critical to accelerating post-pandemic recovery.
The outbreak of the coronavirus affected socio-economic development and disrupted supply chains and global trade flows.
The pandemic caused a number of firms, especially SMEs, to stop operation, narrow down business scale and slash jobs.
Nguyễn Văn Thân, Chairman of the Việt Nam Association of Small and Medium – Sized Enterprises, said at Wednesday's conference held by the Ministry of Science and Technology and the Advisory Council for Administrative Reform with support from the US Agency for International Development (USAID) that the COVID-19 pandemic was changing the scales, methods and ways firms were operating and doing business.
Thân cited statistics that in the first nine months of this year, about 70,000 firms temporarily halted operation with about 18 million job cuts. However, 99,000 new firms were founded in the period, mostly tech-based firms.
He pointed out that the major cause for businesses closing down was delays in renovating their operation models. In comparison, firms which actively applied tech had more chance to survive and gain profits even amid the pandemic.
"SMEs have no other way but to invest in technical innovations to improve operation efficiency and accelerate post-pandemic recovery," Thân said.
Deputy Minister of Science and Technology Lê Xuân Định said that technological innovations and administrative reforms would be the key for SMEs to survive, develop and create breakthroughs amid the COVID-19 pandemic.
Định said that many businesses had shown their innovation in deploying technologies to access customers, renovate their ways of doing business and restructure their products.
"Science and technology and innovations have been and will be a decisive factor for the country's development in the future," Định stressed.
Định urged firms to pay more attention to investing in science and technology, stressing the central role of enterprises in improving national creativity and innovation capacity and rankings.
A survey by the Việt Nam National Productivity Institute found that 43 per cent of firms showed interest in technological innovations. However, technological innovations remained a problem for a majority of SMEs as they were still confused when, where and how to start.
Many SMEs were now focusing on financial and job recovery rather than innovations amid the pandemic.
Cao Hoàng Long from the institute said that SMEs needed to develop a detailed roadmap for technological innovations.
According to USAID/Vietnam Acting Deputy Mission Director Cristina Fentross, many SMEs in Việt Nam had not been well equipped with skills and knowledge to be able to take the opportunities arising from digital transformation and applying science and technology in production and business.
The USAID Linkages for SMEs project aimed to provide support to SMEs to enhance their competitiveness and proactiveness so that they could take the opportunities.
According to Định, the Ministry of Science and Technology would raise policies to support firms in promoting technological innovations and increasing productivity.
Enterprises would be the centre in the country's innovation orientation, he said, adding that firms, universities and research institutes must enhance cooperation to promote the application of science and technologies. — VNS
Source: VNN
Maybe You Also Interesting :
» Italian woman sues Vietnamese casino for not paying out $1.9 mln winnings
» Manufacturing, IT firms rush to recruit workers
» 3 Vietnamese tourist hotspots win ASEAN awards