Agrico shares soar on earnings hopes due to food shortage
Created
12 September 2020
Editor Choice
Agriculture stocks are drawing attention from investors on expectations that the companies will hike exports to overseas markets on lack of supply and new trade agreements.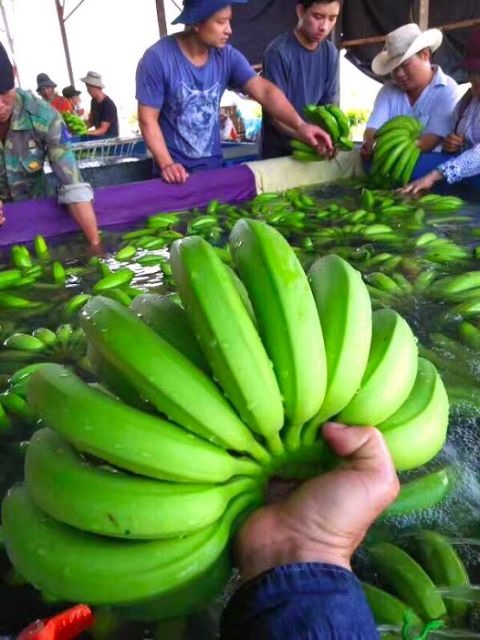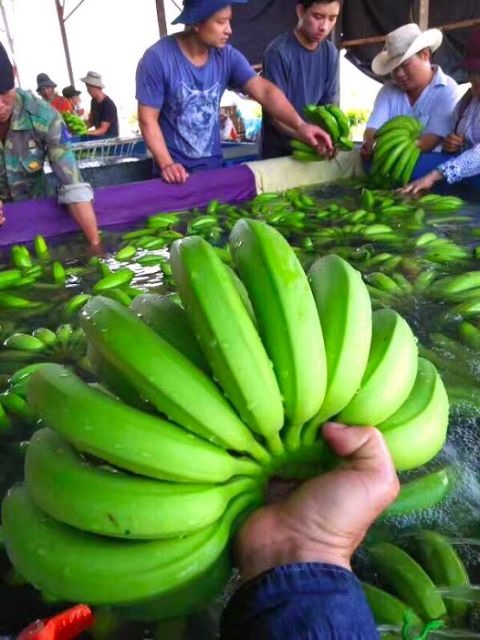 Chú thích ảnh
HÀ NỘI — Agriculture stocks are drawing attention from investors on expectations that the companies will hike exports to overseas markets on lack of supply and new trade agreements.
The world's second-largest economy, China, has been suffering from the COVID-19 pandemic and flooding, which are expected to result in a shortage of food, thus boosting demand for imports.
According to the Economic Times, the lack of food products led to increased prices and forced China to record the highest meat and rice imports in seven years in June.
China's President Xi Jinping in mid-August stressed that the food crisis may appear in China soon, especially amid the COVID-19 pandemic.
Those factors have strengthened investors' confidence in domestic agricultural companies, whose business results depend very much on exports to China.
Hoang Anh Gia Lai Group shares (HoSE: HAG) have soared total 12.6 per cent in the past seven days. Lộc Trời Group shares (UPCoM: LTG) have surged total 10.4 per cent and Trung An High-Technology Farming JSC shares (HNX: TAR) have increased by total 9.4 per cent during the same period.
According to HAGL, exporting bananas may bring total VNĐ3.7 trillion worth of income in 2020, accounting for 86 per cent of the total, to its member company HAGL Agrico. Other key exports at the company include jackfruit and dragon fruit.
At the annual shareholders' meeting on June 26, HAGL Agrico CEO Võ Trường Sơn said banana farming would be one of the key activities in 2020. HAGL's banana products are now up for sale at most major supermarkets in China and the Chinese market is consuming 17,000 tonnes of bananas each year.
The company's vice chairman Đỗ Xuân Diện said there was still room for the company to boost its production, competitors were coming from the Philippines but HAGL Agrico had a comparative advantage – which was lower logistics costs.
HAGL Agrico leaders also said the company would record higher earnings in the third and fourth quarters of this year when both production and selling prices were up to meet the demand of Chinese people.
Rice exporters
In the first eight months of the year, total rice export value was up 10.4 per cent on-year despite a 1.7 per cent drop in total export volume. In addition, the realisation of the free trade pact EVFTA on August 1 will help local producers tap into European consumers.
Lộc Trời Group has continuously reported lower earnings since 2018. In the first six months of 2020, profit dropped 54 per cent on-year as revenue from selling pesticide and food and rice fell 54 per cent and 60 per cent on-year.
Since the end of 2019, the company has tried overhauling its operations as it stopped selling unbranded rice to cut inventory expenses. The company has focused on high-quality rice for the domestic market this year.
According to VietCapital Securities, the decline of total revenue and pre-tax profit is forecast to narrow to 26 per cent and 8 per cent in 2020. The figures are projected at VNĐ6.16 trillion and VNĐ426 billion, respectively.
Trung An High-Technology Agriculture JSC (HNX: TAR) has recently exported its first batch to Europe, enjoying a zero per cent tariff.
General director Phạm Thái Bình said that the company had signed three contracts with Germany firms with total export volume of 3,000 tonnes.
"Vietnamese rice used to be exported for at least $1,300 per tonne, which made our products less competitive in Europe," he said.
"When tariffs are curbed to zero per cent, the selling price of Vietnamese rice will decline and it becomes more attractive in Europe," Bình said.
In the first six months, the company recorded VNĐ1.56 trillion worth of total revenue, up 1.9 times on-year, and VNĐ67 billion worth of post-tax profit, up 5.3 times. — VNS
Source: VNN
Maybe You Also Interesting :
» Man arrested in HCMC for swindling foreigner out of $2.45 mln
» More M&A deals in the banking sector next year: local media
» Real estate inventories see decline: MoC