Việt Nam up 10 steps to 67th in the global competitiveness report
Editor Choice
Việt Nam is officially a country on the up.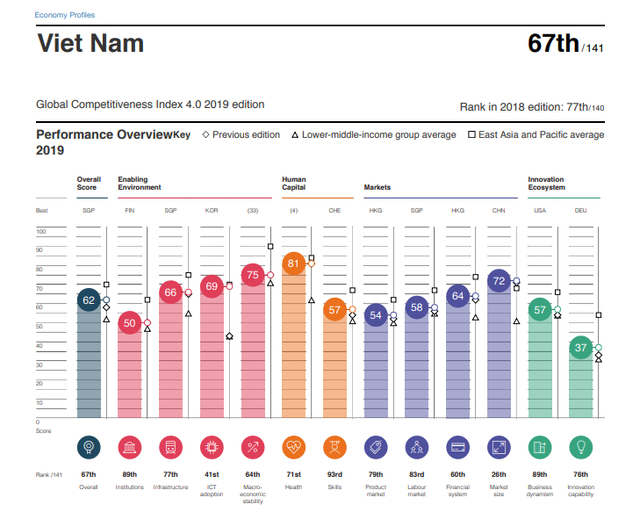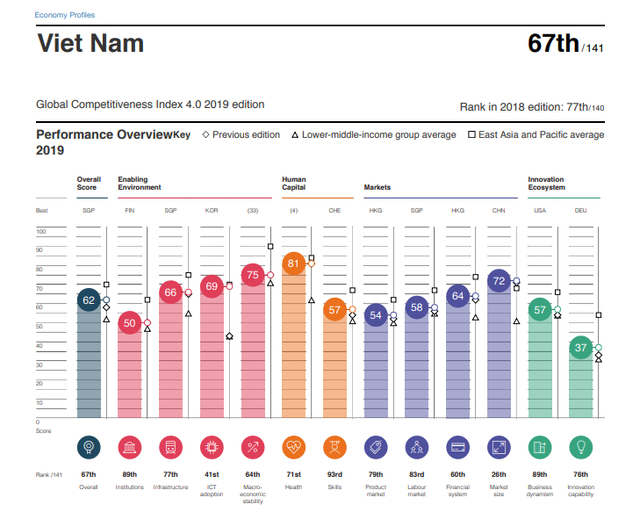 HÀ NỘI – Việt Nam is officially a country on the up.
The latest competitiveness figures released by the Global Competitiveness Report revealed Việt Nam has jumped 10 places in the world rankings to 67th spot with 61.5 points, that's a rise of 3.5 points compared to last year.
The Global Competitiveness Report gains its information from competitive indicators including gross domestic product, quality of overall infrastructure, effect of taxation on incentives to invest and the availability and quality of information and legislation are statistically significant.
The latest statistics released on Wednesday also put Việt Nam among the countries with the lowest risk of terrorism and among the most stable levels of inflation.
Regionally, the East Asia and Pacific region ranks as the most competitive in the world, ahead of Europe and North America.
Singapore leads the regional and the global ranking thanks to a top-10 performance in seven of the 12 GCI pillars, including Infrastructure (95.4), Health (100), Labour market (81.2), Financial system (91.3), quality of public institutions (80.4) and it takes advantage of being the most open economy in the world. It is followed by Hong Kong SAR (3rd), Japan (6th), and Korea (13th) and Việt Nam is 67th.
Although the region is home to some of the most technologically advanced economies in the world, the average scores of the innovative capability (54.0) and business dynamism (66.1) are relatively low, lagging behind Europe and North America. — VNS
Source: VNN
Tags: