Economy & Money
A Government to Business (G2B) conference was opened on Thursday, providing a platform where the Government can explore the private sector's opinions and proposals.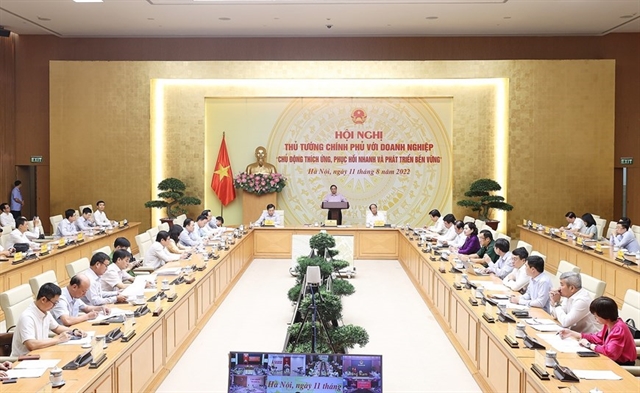 The lack of credit is one of the biggest challenges companies face as banks have nearly exhausted their credit quotas while funding is needed to boost post-pandemic recovery, business leaders said.
Vietnam gasoline prices on Thursday dropped 3.6-3.8% to the lowest since Feb. 11 as global rates kept falling.
Auto sales resumed in July with 30,254 units sold, up 20% from June, showing signs of recovery.
State-owned Saigon Jewelry Company targets pre-tax profits of VND60 billion ($2.6 million) on revenues of VND18.8 trillion this year, up 7% and 6% from last year.
Nguyen Thai Hai Van has been appointed the first Country Director of Apple Vietnam, a source has confirmed.
Page 8 of 1142